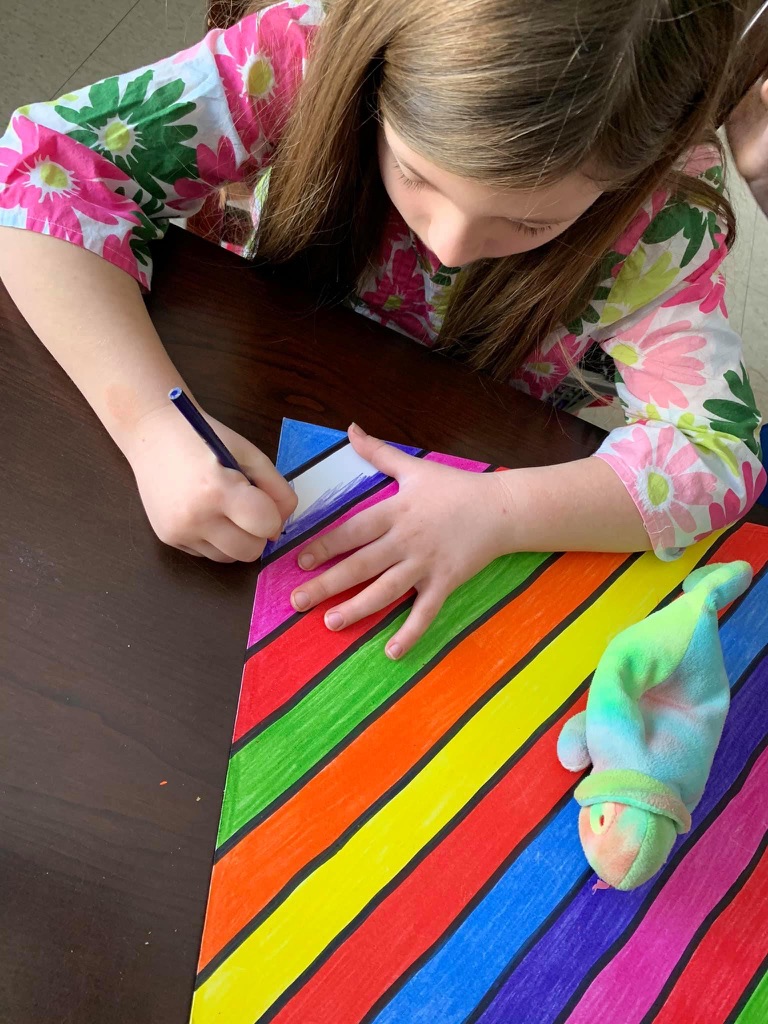 Our Art Monsters are Creative Kids on a Mission to make the world a more beautiful place!
Kids are bursting with creativity, and one of the most important ways to nurture that is to help them find outlets for all the awesome things they create with their imaginations. That's where we come in!
Our art classes are created by a working professional artist, and are designed to nurture the awesome artist we see inside our kids.
Research already shows how important it is to nurture creative thinking – not just for kids who pursue artistic careers, but for kids who become doctors, teachers, lawyers, CEOs and anything in between! Adults who create are happier and healthier, and that drive to create starts in childhood.
We are your partner in nurturing creative thinking! Our art classes are offered for students ages 6+. New this year, we're offering an adult class designed to let your creativity flow! Trust us – you won't want to miss this!
How do you know your child will flourish in art class?
That's simple. EVERYONE has the innate desire to imagine and create. When encouraged, that creativity can grow into awesome skills and provide the building blocks for a career in the arts or as a soothing creative outlet for their entire life. Our Art Monsters want to learn – they want to create and grow and imagine – and we're here for them, every step of the way!
We offer art training at ever age and level! (Yes, grown ups … we mean you, too!)
Materials are included in the monthly fee for the class, to make it easy for our families!
Are you ready for an Awesome Year? We are, too!
We're so excited to have you join us for our coming season!
Just click this link, and you'll be well on your way to an unforgettable year of creativity, growth, development and unlimited potential.
Welcome to the Brio family!