Brio Academy is CK's Creative Arts and Physical Development Centre. We offer a fun, nurturing environment for our students to grow!
We're an award-winning school with a focus on high-quality instruction, engaging learning opportunities, and instilling a growth mindset and a sense of accomplishment and community in all our students. We offer programming for students of all ages and abilities.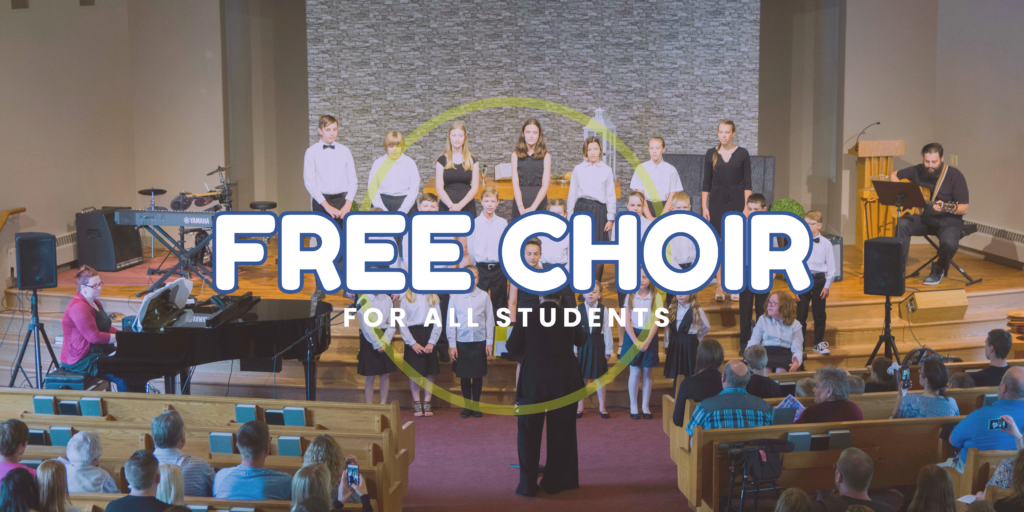 Choir is always free at Brio Academy! Because kids deserve to sing!
Brio is home to the Chatham-Kent Children's Chorus. In 2021, as a thank you to the Brio community support during the COVID-19 pandemic, we decided to make choir free – for all Brio students – FOREVER!

That means when you become a member of the Brio community, your student has access to one of the most exciting ensembles in town! We're the longest-running local children's choir still in operation, and we use our voices to make the community a better place! The CK Children's Chorus appears across the community, they learn, grow, become leaders, and use their voices to uplift those around them.

So when you join the Brio family, make sure you let us know you'd also like to join the Brio Choir! You don't have to be a music student in order to join – music training supports brain growth and learning, and gives kids an advantage in life. We want to give that to our students!

Come and sing with us this fall in a touring production of Disney's Beauty and the Beast!
Want to know what makes Brio special?
Here's the answer: it's the people!
And we're not just talking about our incredible team (although we happen to think our staff is pretty exceptional) – we're also talking about our students and families! They are an important part of what makes Brio's culture something totally unique. When you combine that with a passion for growth, creativity and success in a nurturing environment, you've got a winning combination!
Are you ready for an Awesome Year? We are, too!
We're so excited to have you join us for our coming season!
Just click this link, and you'll be well on your way to an unforgettable year of creativity, growth, development and unlimited potential.
Welcome to the Brio family!