We love our in-house Martial Arts partner, Zanshin Karate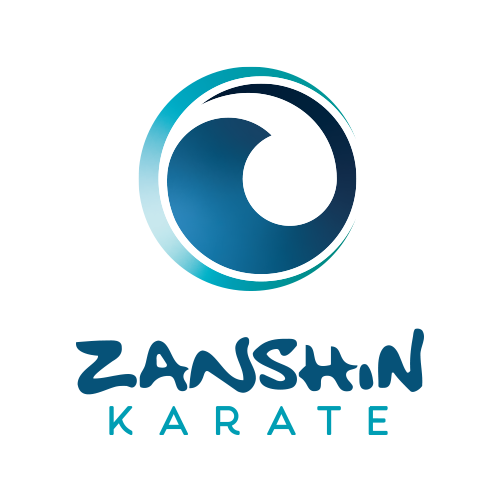 Karate and our Creative Arts programming go hand-in-hand! Seriously – our students thrive in an environment that offers them a variety of high-quality extracurricular options that can lead to a lifelong love of learning, creativity, and growth, and Karate fits that description perfectly!
Zanshin Karate is an award-winning club that puts a focus on practical martial arts skills, character development, health, self defence and community. We love how these programs complement our creative arts programming! At Brio, we work hard to build up the whole student – we encourage camaraderie, growth, community and commitment, and the fabulous programming at Zanshin does this brilliantly. Zanshin offers high-quality martial arts programming for students ages 4.5 – adult!

You know you're at Brio when students in karate gis are slipping into their guitar lesson before heading into training. We love it, and we love our in-house martial arts club! Find out more about what makes Zanshin such an incredible choice!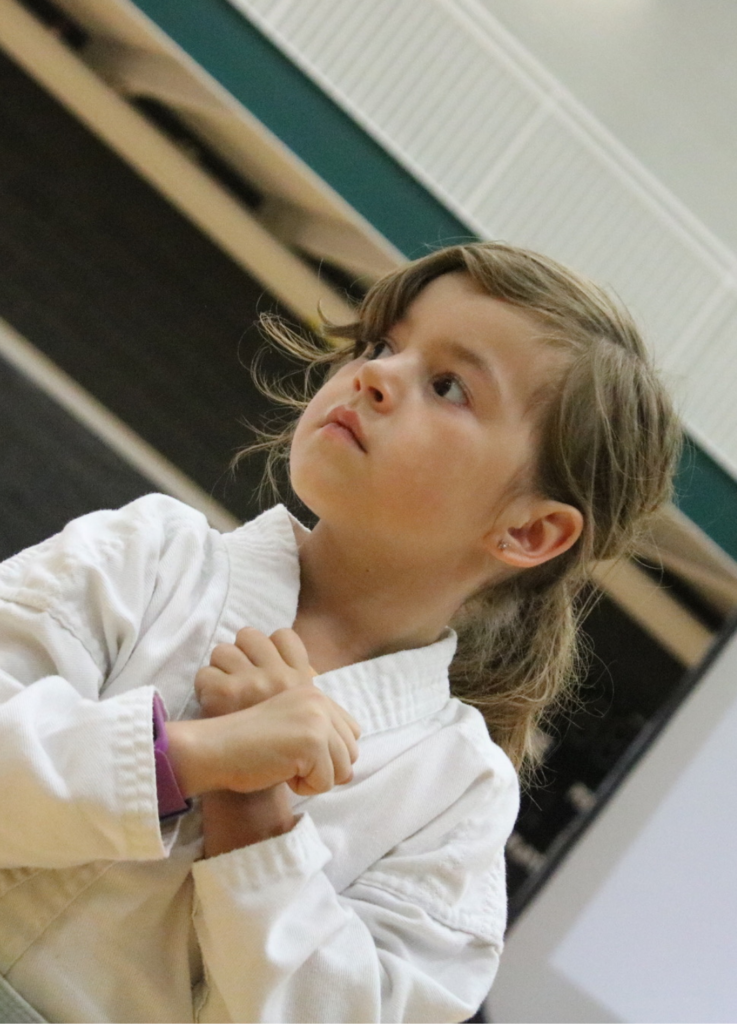 Through Brio and Zanshin Karate, our early years programs offer a a fast-paced and fun intro to karate training.  Kinder Kix is a one-of-a-kind program that introduces boys and girls as young as 4.5 to the world of martial arts and fitness.
We've worked to craft a program that makes all of the benefits of traditional karate accessible to your little one! Our specially-designed curriculum is created to empower your child through activities that are designed in accordance with Health Canada's physical literacy milestones.
Kinder Kix is a one-of-a-kind program created specifically for our youngest karate students – we equip them with all the skills and training they need to carry their interest into studies at Zanshin Karate Club, our in-house martial arts partner.
Zanshin Karate, our in-house martial arts club, is the place for lifelong martial arts learning. We balance strong training with encouragement and fun in a way that keeps the students coming back for more!
For kids older than 7, or adults of any age, Zanshin Karate is the place for lifelong martial arts learning. It's here that our students are able to get serious about their karate training. We offer the perfect balance of tradition and innovation, discipline and fun, and physical and mental challenge. Here, students learn a traditional style known as Shorin Ryu, which is one of the oldest styles of karate.
Students of Zanshin Karate and their families rave about the traditional atmosphere of the club – which begins and ends with respect, and balances strong training with encouragement and fun in a way that keeps the students coming back for more!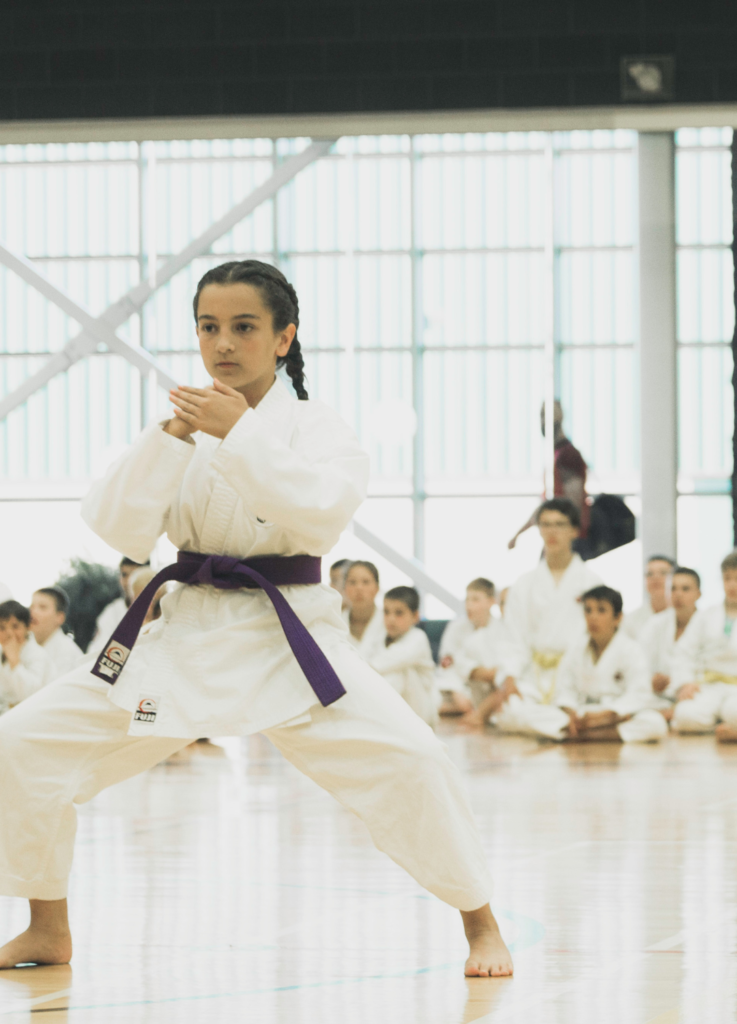 Zanshin Karate offers awesome partner classes to thier traditional karate training. Sparring training is integral to the curriculum and to self-defence, and safely introduced in all Zanshin classes.
Sparring, or "Kumite" (pronounced KOO-mee-tay), means "meeting of the hands". A kumite match in karate is a chance for a student to hone certain crucial aspects of training, including speed, timing, distance, focus, and endurance.
Safety is a key element in the Zanshin Dojo kumite class. For that reason, appropriate equipment is required, including a mouth guard, gloves and foot protection. We practice on both on our regular dojo floor and on mats, so we can be accustomed to either surface and also take advantage of the mats to practice takedowns.
Karate's sister martial art is "kobudo" – ancient weaponry. The weapons we train in are tombo, bo, sai, nunchaku, tonfa, and kama. We also welcome guest instructors for Iaido and Chinese Fan. We'll be announcing opportunities throughout the year to train in these ancient weapons.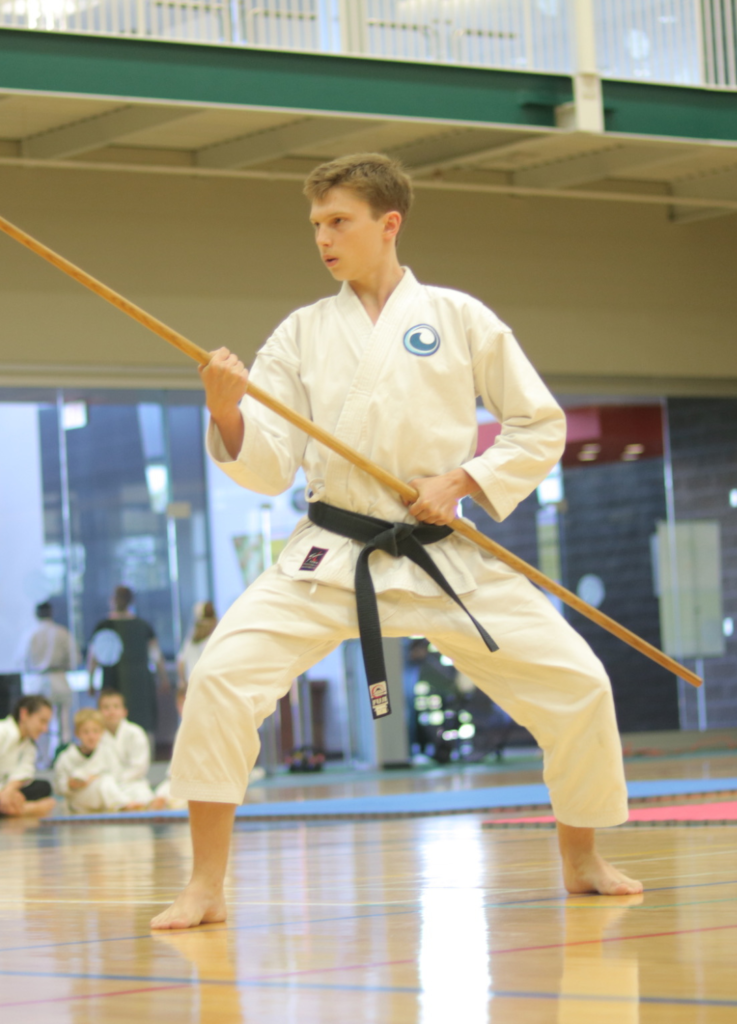 Are you ready for an Awesome Year? We are, too!
We're so excited to have you join us for our coming season!
Just click this link, and you'll be well on your way to an unforgettable year of creativity, growth, development and unlimited potential.
Welcome to the Brio family!