Brio is a music school like no other!
If you've got a child who loves music, Brio is the place to be!
We love music! It's joyful, it makes kids more confident, and it is something that can provide lifelong enjoyment. That's why we've made some exciting changes to our music curriculum this year, to give students and families even more options for music study.
We believe that music is too special to have a one-size-fits-all approach to lessons. That's why we now offer three unique music streams – whatever your goal, whatever your learning style – we have the perfect fit at Brio!
With experienced, caring teachers, each course of study is tailored for an enriching educational experience. The benefits of music study are well-documented, and at Brio, we use the most recent research in music education to ensure our students are growing, exploring, developing and deepening their love of music each week!
We offer group classes, rotating lessons and private lessons for beginner through advanced students in a wide variety of disciplines: voice, piano, guitar, ukulele, bass, percussion, and music theory.
What are the benefits of
Group Lessons?
Group lessons are an amazing, social, affordable way to start a child on a lifelong musical journey. They offer kids the opportunity for collaboration, teamwork and socialization – all while building serious music skills with our Brio Group Music curriculum. We offer group piano, voice, guitar and ukulele.

Group lessons can also take the form of supplementary classes for private lesson students, like Brio's Jam Session! We believe that music is made to be shared, and we want to make sure that all of our students have the opportunity to experience the joy of making music with their friends.
Average Monthly Cost: $
What are the benefits of
Rotating Lessons?
We are SO excited to offer this cutting-edge curriculum at Brio Academy. We happen to think that rotating lessons, (sometimes called 20/20/20/ lessons), are the best of both worlds! They offer the socialization of group lessons, but increased one-on-one attention and personalization of private instruction. Plus, students get an hour of instruction for the price of a 1/2 hour private lesson.

Rotating Lessons are taught in our specially-equipped music studios with three unique music station in each. Hour-long lesson are taught to a maximum of 3 students, and are divided into three 20-minute sections that focus on repertoire, technique and theory. This way, we ensure that students have the perfect balance of these three important aspects of musicianship.

These lessons are ideal for students who want more instruction time without increased cost, who do not want to participate in formal exams, who would like to play for pleasure, and who love the idea of sharing their music journey with new friends.
Average Monthly Cost: $$
What are the benefits of
Private Lessons?
Private lessons are probably what you picture when you imagine a music lesson. They are highly-personalized, engaging, and offer the most individualized attention.

They are perfect for students who are interested in trying music exams, who are playing at an intermediate or advanced level, are looking into post-secondary study in the arts, or would prefer a solo learning experience.

For students who choose private lessons, we still encourage them to consider supplementary learning through our one-of-a-kind Jam Session program, so that they still experience the incredible benefits of making music with their peers!
Average Monthly Cost: $$$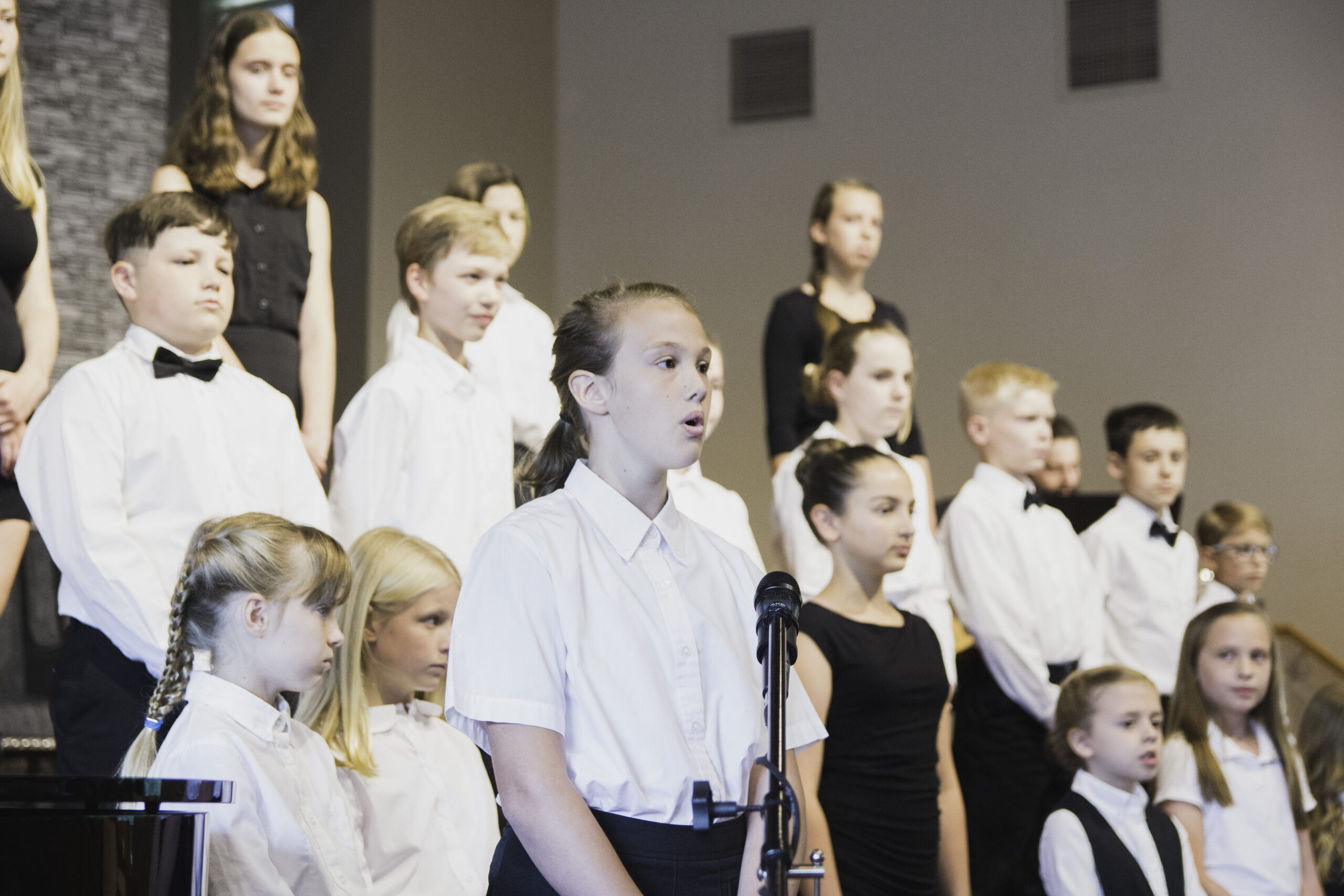 Free Choir. Yes. 
You read that right!
We happen to think that making music with friends is one of the most exciting, community-building things we can offer our students! Whether they come to us for music, art, dance, karate or any other program, we want to offer them the opportunity to share in the simple joy of singing with their friends.
We want to share the joy of music with every student at Brio. And starting in 2022, we decided to do just that! Brio's choir, under the direction of our artistic director, Rachel Schwarz, is free. Forever. For all Brio students! Once you're enrolled in your Brio classes, just let us know you'd like your student to take advantage of participating in our free Brio Choir! Then, we make beautiful music! It's that easy.

Are you ready for an Awesome Year? We are, too!
We're so excited to have you join us for our coming season!
Just click this link, and you'll be well on your way to an unforgettable year of creativity, growth, development and unlimited potential.
Welcome to the Brio family!