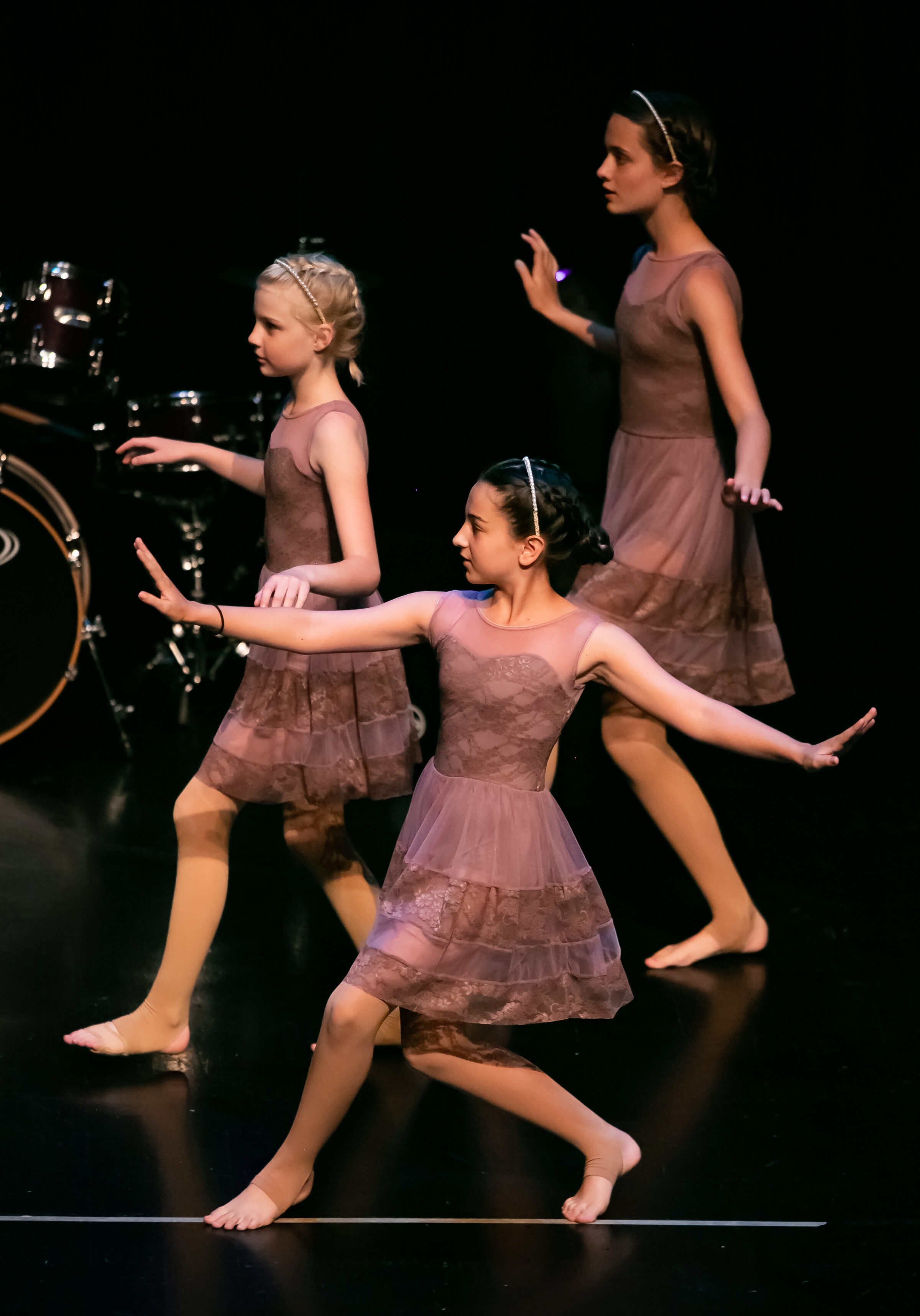 At Brio, our dance program is designed to offer our students the best opportunity to grow and develop as artist-athletes. All our dance classes offer a perfect opportunity to simultaneously expand both physical and creative ability. Like all our programs, we build our dance classes on our four-pillar approach to nurturing the growth and development of the whole child. All our dance classes are taught by an experienced dancers, with a focus on using dance as a vehicle for nurturing the creative ability in your child, and helping them grow into a well-rounded, healthy member of our artistic community.
We offer a comprehensive early years program, ballet, jazz, musical theatre, tap, hip hop, lyrical, non-competitive dance team and more! The core of our dance programming is expression and communication through movement. At any age and ability, dance offers the opportunity for physical and creative enrichment. It gives children a tool to improve focus, memory and coordination, and offers fantastic opportunities for social development in a fun, nurturing environment.
What makes us different?
Like the rest of our programming, our approach to dance is unique. At Brio, we do not have a competitive dance team, although performance is an integral part of our programming. We provide ample, meaningful performance opportunities for every single one of our students, and we are committed to the preservation and enrichment of dance as an art form. We off our students unique opportunities for cross-arts collaboration, and we are excited to continue to grow these opportunities in a way only we can! At Brio, our dance program is designed to take your child's love of dance and movement, and turn it into a lifelong passion. We use it as a vehicle for a healthy, active lifestyle full of fun and creativity.
Our dance classes are based on the ADAPT syllabus, the Acrobatique Acro-Dance curriculum and the Cecchetti method, and we offer testing and examination for our students. Our partnership with Cassiah's Dance Company in 2018 has offered our students the best of both worlds, and we are so happy to play an important part in their growth and development as athletes and artists.
Register Now!
Ready to register for Brio's upcoming season? Affordable, engaging and enriching - our classes offer our students the opportunity to grow in ability and confidence. Spark your child's potential. Register today!