Choirs and Musical Theatre
Unique, innovative classes for amazing kids!
Something that makes Brio especially unique is the one-of-a-kind performance-based programming we offer. You won't find these programs anywhere else in CK – they're unique to us, and we are so proud of them!
These programs provide an entry point for students interested in exploring our choirs and musical theatre programs, and they also serve as a vehicle for accomplished, serious teen actors and musicians to gain valuable performance opportunities and instruction.
Our performance programs offer the perfect balance of hard-work and fun, engaging relationship building opportunities with other students who love music and the performing arts, too!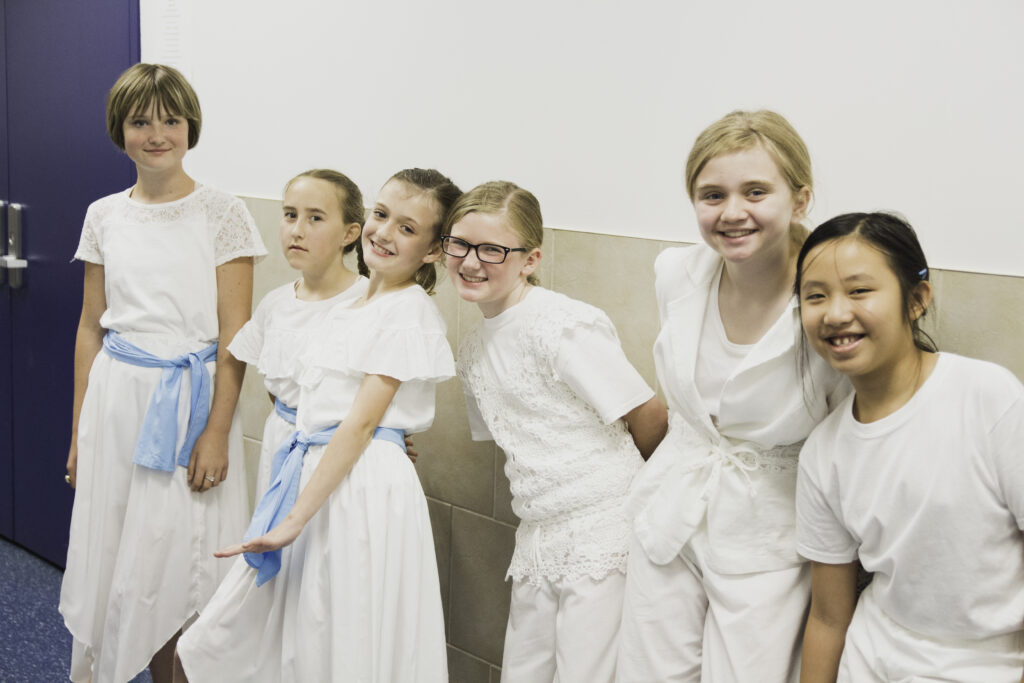 There's nothing quite like a choir, and Brio is home to the CK Children's Chorus, our community's only youth choir program!
The CKCC ensembles are a one-of-a-kind opportunity in Chatham-Kent for students to learn and perform in a choral music setting.  Children are exposed to music from around the world, meet and workshop with talented Canadian artists and composers, and have the opportunity to expand their horizons.
Involvement in a Children's choir is a rewarding experience for a young singer. The benefits go far beyond simply 'learning music'. We employ both time-honoured techniques and cutting-edge research in musical literacy to craft a program that is fun, engaging and educational – at any age! Whether you choose the CK Children's Chorus as a compliment to private lessons or as your child's primary exposure to the study of music, you won't be disappointed.
CKCC Ensemble
The ensemble that started it all!! Open to kids ages 7-13, the CKCC is our area's only children's chorus. Since it began, it has given hundreds of children the opportunity to be introduced to choral singing, and grow as singers and musicians. The CKCC is fun, educational, and offers a totally unique performance experience for children in Chatham-Kent. The CKCC is dedicated to giving back to the community, and often performs at local events, in order to enrich our community's exposure to the arts!
CKCC Chamber Choir
The CKCC Chamber choir is our 4-part ensemble. It is for high school students and young adults. Boys with fully-changed voices may join this choir before high school, provided their voice change has finished. The Chamber Choir tackles complex classics and contemporary music. There is a strong focus on ensemble building and musicianship. Teens that join the Chamber Choir build lasting bonds with peers that share a similar interest. This choir has many performance opportunities throughout the year.
Our most popular performance program! For kids ages 8-13
This exciting program is a training ground for students interested in becoming Triple Threat (Dance, Singing and Acting) performers, and features high-level training and performance opportunities.
The Musical Theatre Intensive is a dynamic course of study that give students the best that theatre education has to offer! Students learn every area of stagecraft, and are also introduced to aspects of technical theatre, like stage management and design.
This program is a comprehensive course of study in all aspects of performance. It includes weekly lessons in dance, drama and music. It's a seamlessly planned curriculum that results in a public performances of some of Broadway's biggest hits!
Space in this program is limited! Register today to ensure your child's place in what promises to be an engaging year of growth and learning!
An Elite Performance Program for Serious Young Artists
The Teen Musical Theatre team is the only program at Brio Academy that is by invitation or audition only. It is a program that is designed for students who are graduates of our Musical Theatre Intensive, have extensive performance backgrounds, or are interested in a career or post-secondary education in the performing arts.
This program offers several entry points throughout the year, and is a sessional program with a final performance as a tether for the session. Students in this program are leaders in the Brio community, and some join our faculty as instructors before pursuing their post-secondary performance careers.
Entry into this program includes training in music, drama and musical theatre-style dance.
Our first entry is for September-December 2021, and includes two large-scale public performances. Our November production and a Christmas Showcase. Contact us for details on admission.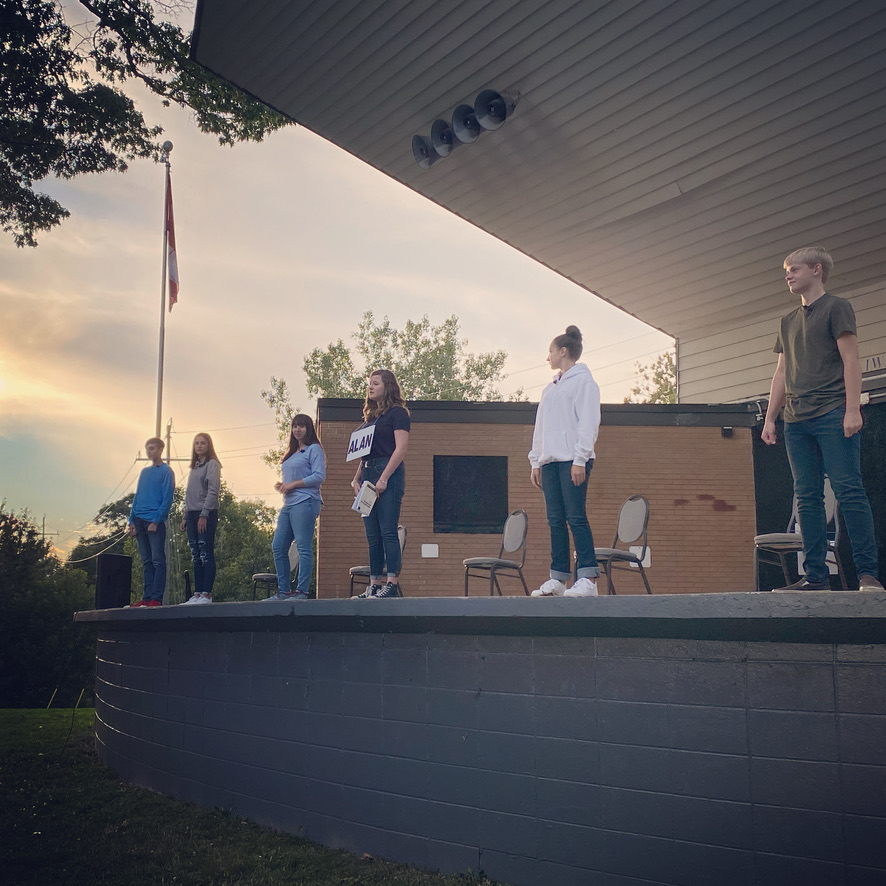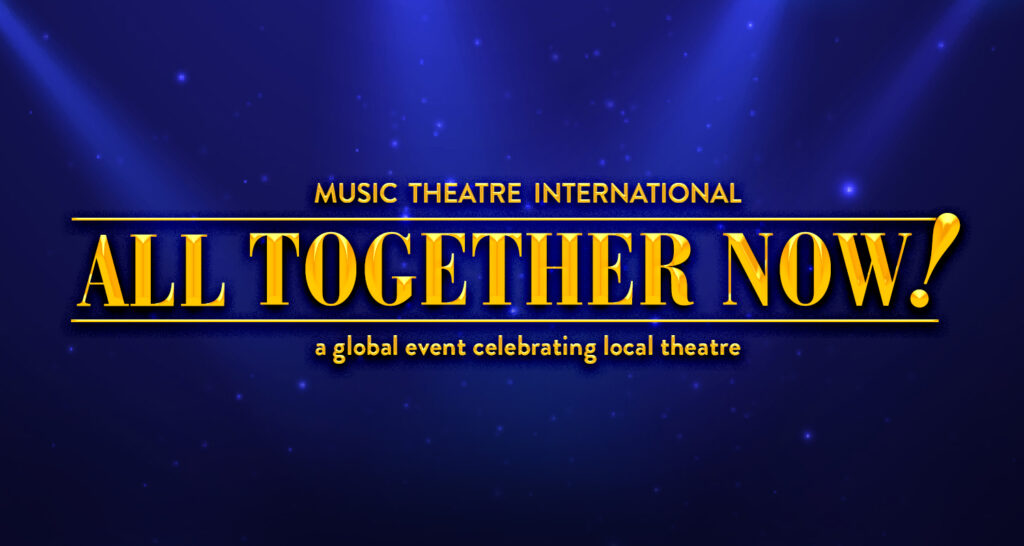 Choirs, Musical Theatre performers and Dance Teams will be appearing in our November Production!
This fall, we're joining theatre companies around the globe in a celebration of the return to live theatre! Brio will be participating in All Together Now, which is a global Musical Theatre initiative designed by some of the biggest names in Broadway as a way to support places like Brio as we return to live performances following the COVID-19 pandemic.
Are you ready for an Awesome Year? We are, too!
We're so excited to have you join us for our coming season!
Just click this link, and you'll be well on your way to an unforgettable year of creativity, growth, development and unlimited potential.
We're so happy you're joining us!