A one-of-a-kind theatre training program for students!
Musical Theatre Intensive - Ages 8-14 - Full for 2020-21 Season - Waiting list ONLY!
Musical Theatre Teen Performance Team - Ages 14+ (By audition or invitation)
Acting | Design | Music | Choreography | Stage Direction | More
Our Musical Theatre program is the only one of its kind in Chatham-Kent. It is a training ground for students interested in becoming Triple Threat (Dance, Singing and Acting) performers, and features high-level training and performance opportunities. The program has expanded in recent years to include an Elite teen performance team, which ensures our students are challenged at every stage of their development!
Under the direction of Brio's Artistic Director, Rachel Schwarz, the Musical Theatre program is a dynamic course of study that give students the best that theatre education has to offer! Students learn every area of stagecraft, and are also introduced to aspects of technical theatre, like stage management and design. Through workshops with local and regional professionals, these students are fully prepared to embrace every aspect of theatre life.
Brittany DeJoseph is the choreographer for the program, and brings a wealth of knowledge, experience and passion to the program.
The Musical Theatre program is a comprehensive course of study in all aspects of performance. It includes weekly lessons in dance, drama and music. It's a seamlessly planned curriculum that results in a public performance of some of Broadway's biggest hits!
Space in this program is limited! Register today to ensure your child's place in what promises to be an engaging year of growth and learning!
Musical Theatre Intensive Program Includes 2.5 hours of training per week, in the following areas: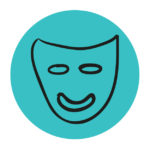 Drama
All elements of stagecraft and drama, including: blocking, speech, character development, memory work and the practical application of bringing it all together.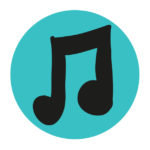 Music
Using the fantastic scope of musical theatre repertoire, we enter intensive group and solo music study in preparation for the end-of-year performances.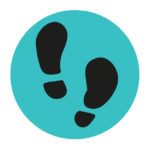 Choreography
Movement, singing and storytelling come together in musical theatre dance. Unique choreography, technique, and fantastic costuming unite in this totally unique program.
Register Now!
Ready to register for Brio's upcoming season? Affordable, engaging and enriching - our classes offer our students the opportunity to grow in ability and confidence. Spark your child's potential. Register today!