Sparring Class
Sparring, or "Kumite" (pronounced KOO-mee-tay), means "meeting of the hands". A kumite match in karate is a chance for a student to hone certain crucial aspects of training, including speed, timing, distance, focus, and endurance.
Safety is a key element in the Zanshin Dojo kumite class. For that reason, appropriate equipment is required, including a mouth guard, gloves and foot protection. We practice on both on our regular dojo floor and on mats, so we can be accustomed to either surface and also take advantage of the mats to practice takedowns.
Kumite is one of the main competitive sport aspects of karate, and it affords students the opportunity to compete at tournaments at local, regional, provincial, national, and international levels. In addition to our weekly dedicated sparring class, Zanshin Dojo also brings in national and international kumite competitors to share their knowledge at seminars.
Students who have their yellow belt and above are invited to be a part of our sparring class. This class is an add-on to regular training.
* Due to COVID-19, we have postponed Sparring Class until it is safe for our students to run the program. We will notify Zanshin students as soon as we are clear to begin partner training again.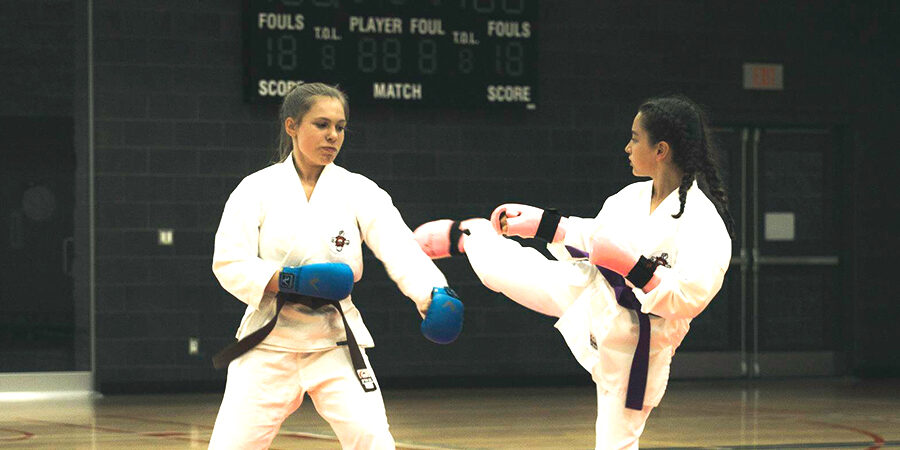 Register Now!
Ready to register for Brio's upcoming season? Affordable, engaging and enriching - our classes offer our students the opportunity to grow in ability and confidence. Spark your child's potential. Register today!