Iaido
Iaido is the art of Japanese swordsmanship. It was developed as a defensive method to counter surprise attacks and enemy raids in fifteenth and sixteenth century Japan.
Today, students of iaido learn how to properly handle the katana (the sword) while refining their concentration, perception and presence in the moment. This noble and elegant martial art is associated with the ancient samurai, and is known for instilling a calm inner strength in its practitioners.
We are thrilled to be able to offer Iaido classes this year to the community of Chatham-Kent. We are the only dojo to offer these classes within a 70 km radius, and we are thrilled to welcome Kyoshi Randy Dauphin to our faculty, to share this martial art with our students.
Our Iaido class will take place one Saturday every month, and student do not need to study karate in order to participate. There is no experience necessary in order to join these classes, and they are an exceptional workout for body and mind! Having the chance to study with Iaido masters, right here in CK, is an exciting opportunity for our students and families.
Iaido Saturday Classes - One Saturday per month, 2 hours of instruction - $35+HST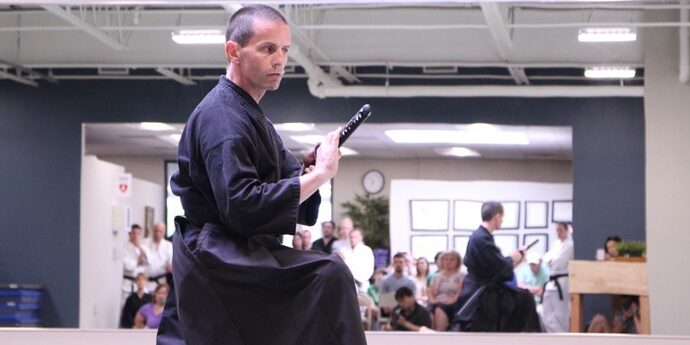 Register Now!
Ready to register for Brio's upcoming season? Affordable, engaging and enriching - our classes offer our students the opportunity to grow in ability and confidence. Spark your child's potential. Register today!