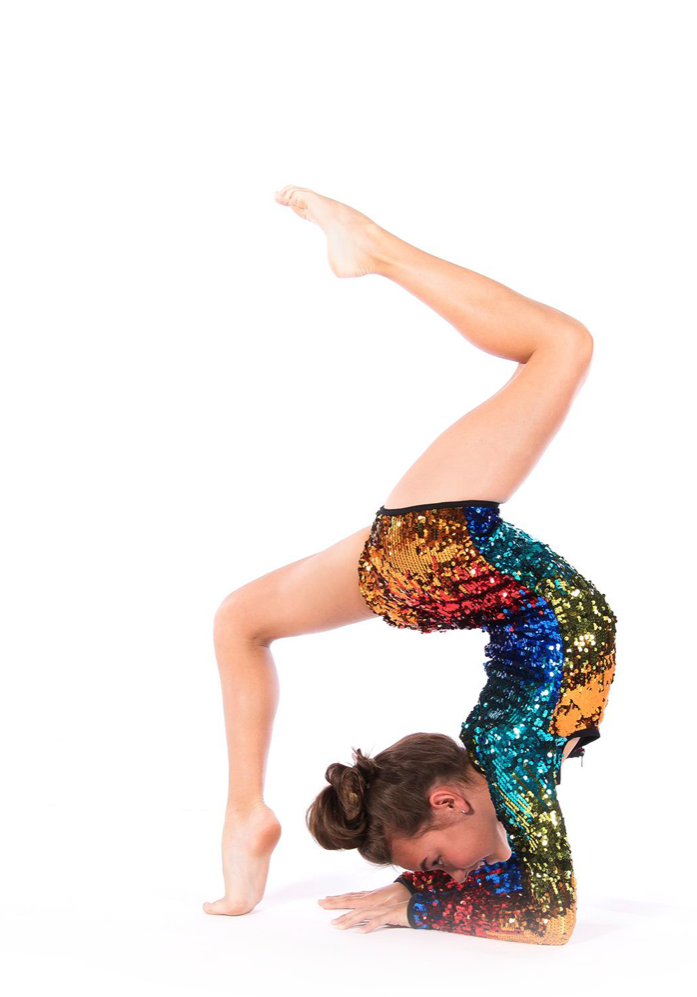 For the 2020-21 Season, we are offering Acro classes in a seminar format! When we schedule seminars, they'll be opened to Brio students first, and then to the general public!
We are proud to present the Acrobatique Acro Dance Syllabus at Brio, under the instruction of Master Trainer, Cassiah Pryor. What is Acro Dance? It is a genre of dance that seamlessly fuses elements of lyrical gymnastics tricks, balancing, tumbling, and jazz. Students learn Acrobatic tricks such as handstands, cartwheels, chest stands, elbow stands, walkovers, side and front aerials, and tumbling lines.
Movements are usually executed slowly to emphasize gracefulness, body lines and picturesque extension. Acro Dance offers more depth and variety to a student's ability to express themselves through dance, and ultimately creates a much more versatile dancer. To master an Acro Dance trick, students must develop a good foundation of strength and flexibility, thus emphasis is placed on extensive conditioning through stretch and strength training. When students are learning new tricks, the instructor employs professional spotting techniques; which is necessary to ensure safety and build confidence.
Once a solid foundation is achieved, it is surprising to see how quickly students master their Acro Dance tricks. With a steady and patient approach, students will reach their Acro Dance goals safely and effectively. This is a fun, artistic and rewarding fusion of complete athleticism and graceful movement!