Meet the Team
We're proud of the exceptional team of people behind Brio. Each one an experienced, educated instructor, and each one committed to Brio's philosophy of nurturing the spark of potential in your child.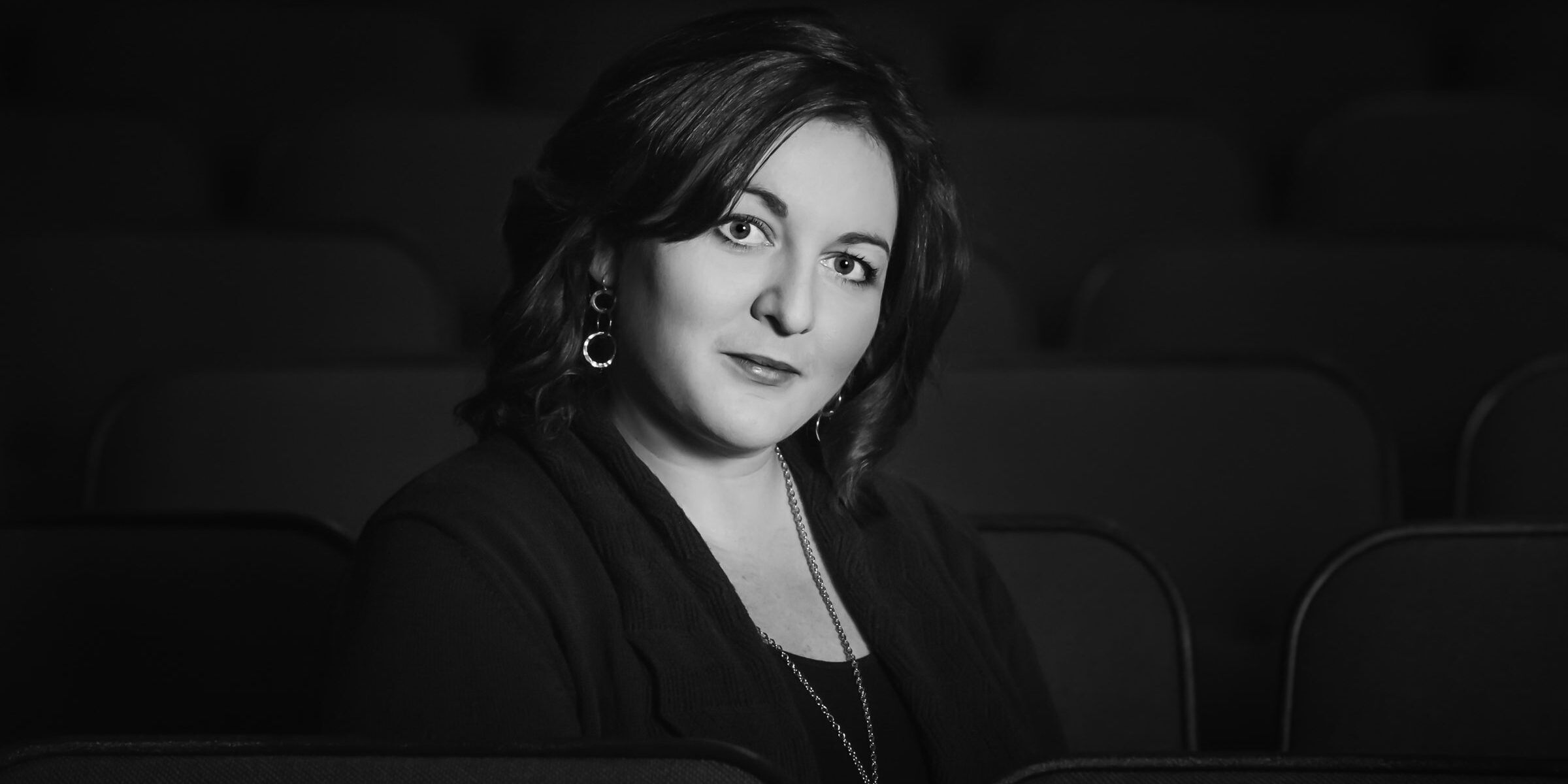 Rachel Schwarz
Founder & Artistic Director
Rachel holds a B.Mus (Hons) and M.Mus in Vocal Performance and Literature from UWO. She has studied at the Janacek Academy in Brno, CZ, and at the Eastman School of Music in Rochester, NY. She also attended the Lee Strasburg Institute for Theater and Film in New York, NY. Rachel has appeared in many concerts, oratorios, musicals and operas in Canada, the US, the Czech Republic, Slovakia, the U.K. and Germany. She is the founder and artistic director of Studio Black Productions and the Chatham-Kent Children's Chorus.
As an experienced music educator and parent of young children, Rachel is invested in the growth and development of children and youth in Chatham-Kent. She knows Brio will be a partner to families in the area to helping the youngest members of our community achieve great things!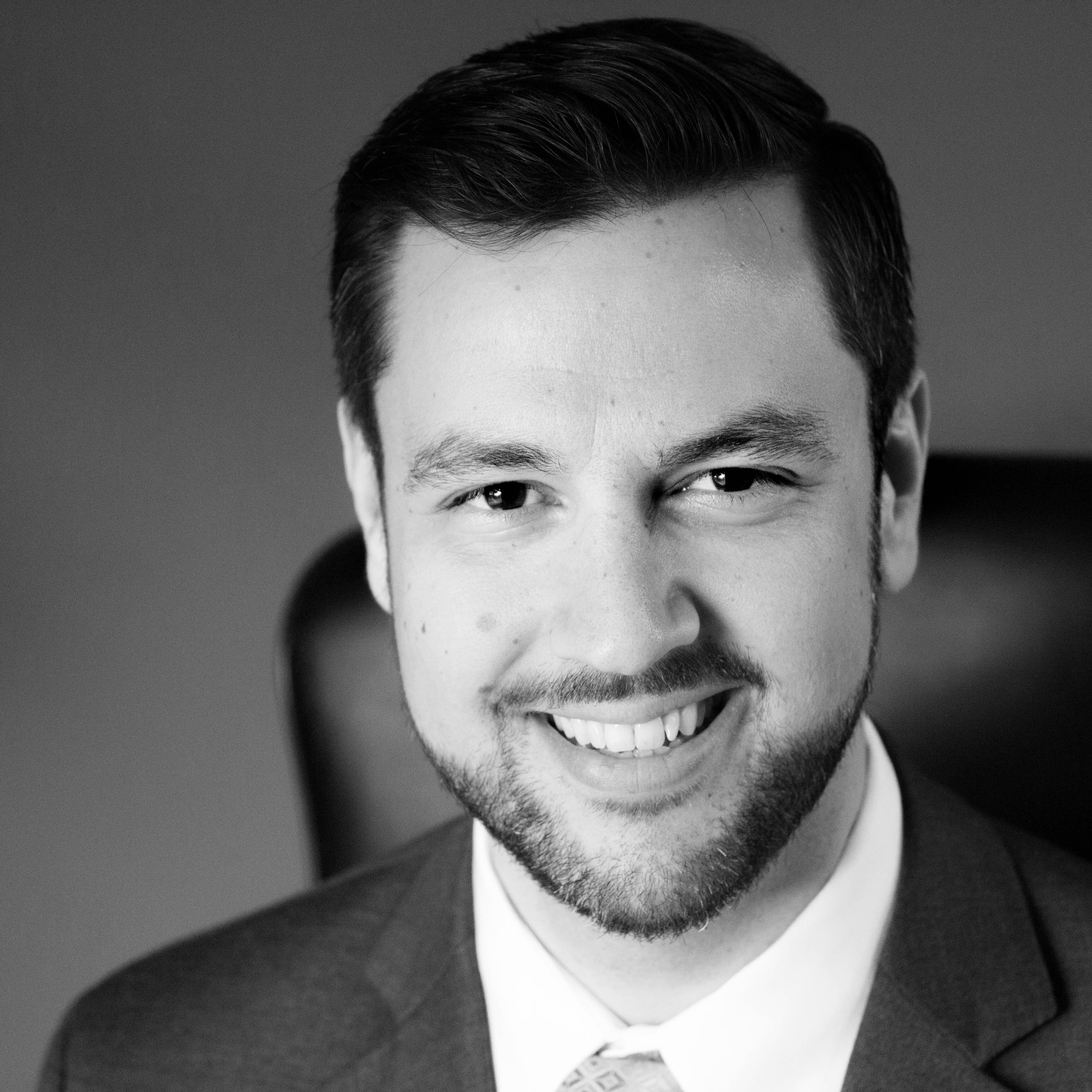 Daniel Whittal
Daniel began studying karate as a young child, and he has not looked back since. After attaining his black belt as a teenager, he has taught children and adults, in French and in English, at karate schools in London, Windsor, and Chatham. Daniel holds a fifth degree black belt in karate, and is a proud participant in the National Coaching Certification Program. His students have travelled around the world, and represented Canada on the world stage.
In 2012, Daniel founded the Zanshin Dojo Karate Club in Chatham, which has grown to become one of the area's top martial arts schools. Zanshin Dojo has been recognized in the Chatham Daily News "Best of Chatham-Kent" survey for two years in a row, and its students have met with amazing success at local, regional, provincial, national, and even worldwide karate competitions. Daniel also holds a Bachelor's Degree in History (UWO), an LLB (U of Windsor), and a JD (University of Detroit Mercy). He is the founder and managing partner of Whittal + Company, Chatham-Kent's largest local law firm.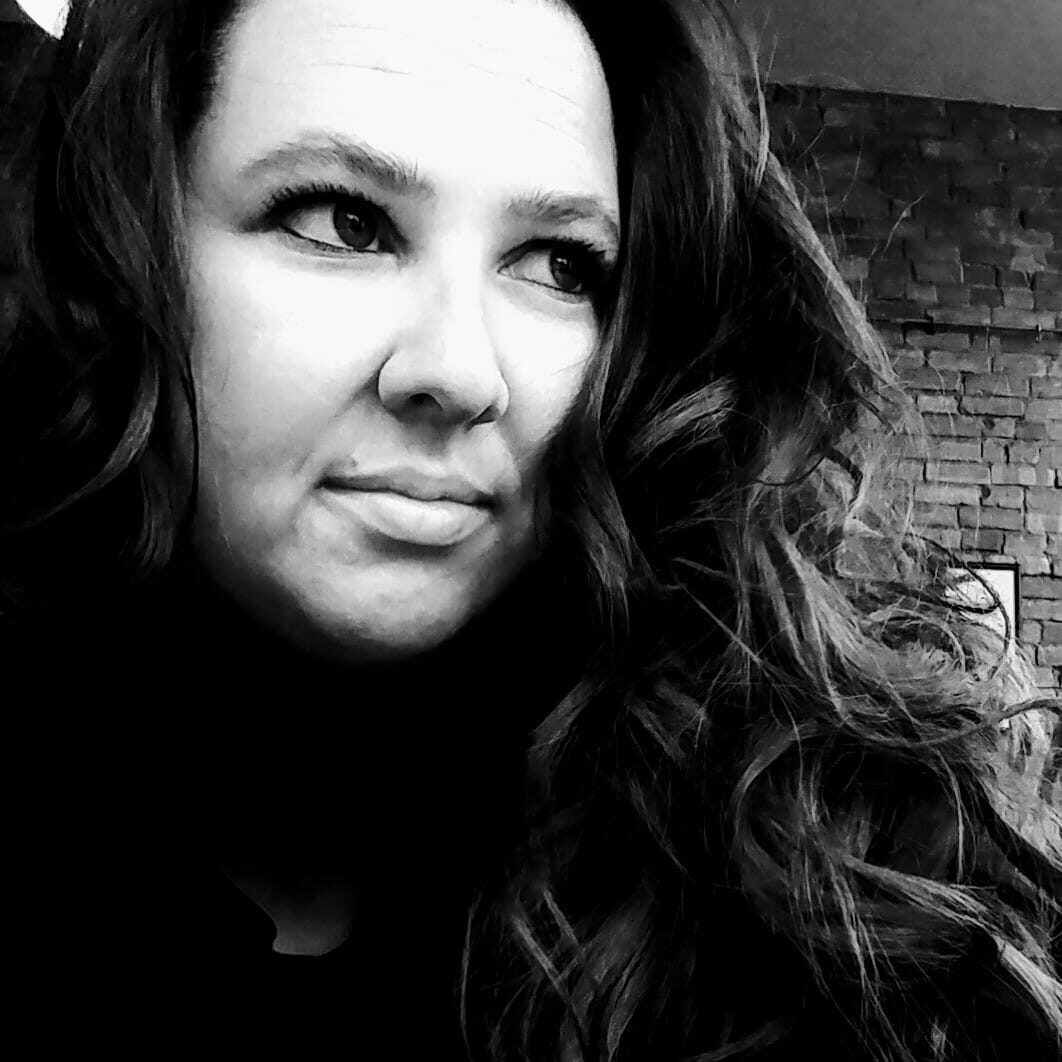 Becca Woods
Piano and Voice Instructor, Admin Director
Becca Woods is a talented musician, performer, educator and administrator who brings a wonderful set of skills to both our administrative team and our music department. She is an in-demand music instructor, and a wiz at scheduling! She's definitely an important part of the Brio team, and one of the first faces you'll see when you walk through the door!
Becca has been teaching since 2004, and offers lessons in voice and piano. She has created our Mozart Mini program, which is a dynamic group lesson environment for young students who are ready to explore the world of music, but aren't quite ready for one-on-one lessons. Becca is also well-versed at working with young choirs, and is the music director of our Musical Theatre Intensive program. Prior to joining the Brio team, Becca spent 3.5 years in Asia working extensively as a music educator and arts administrator, and is excited to bring her experience to work at Brio Academy.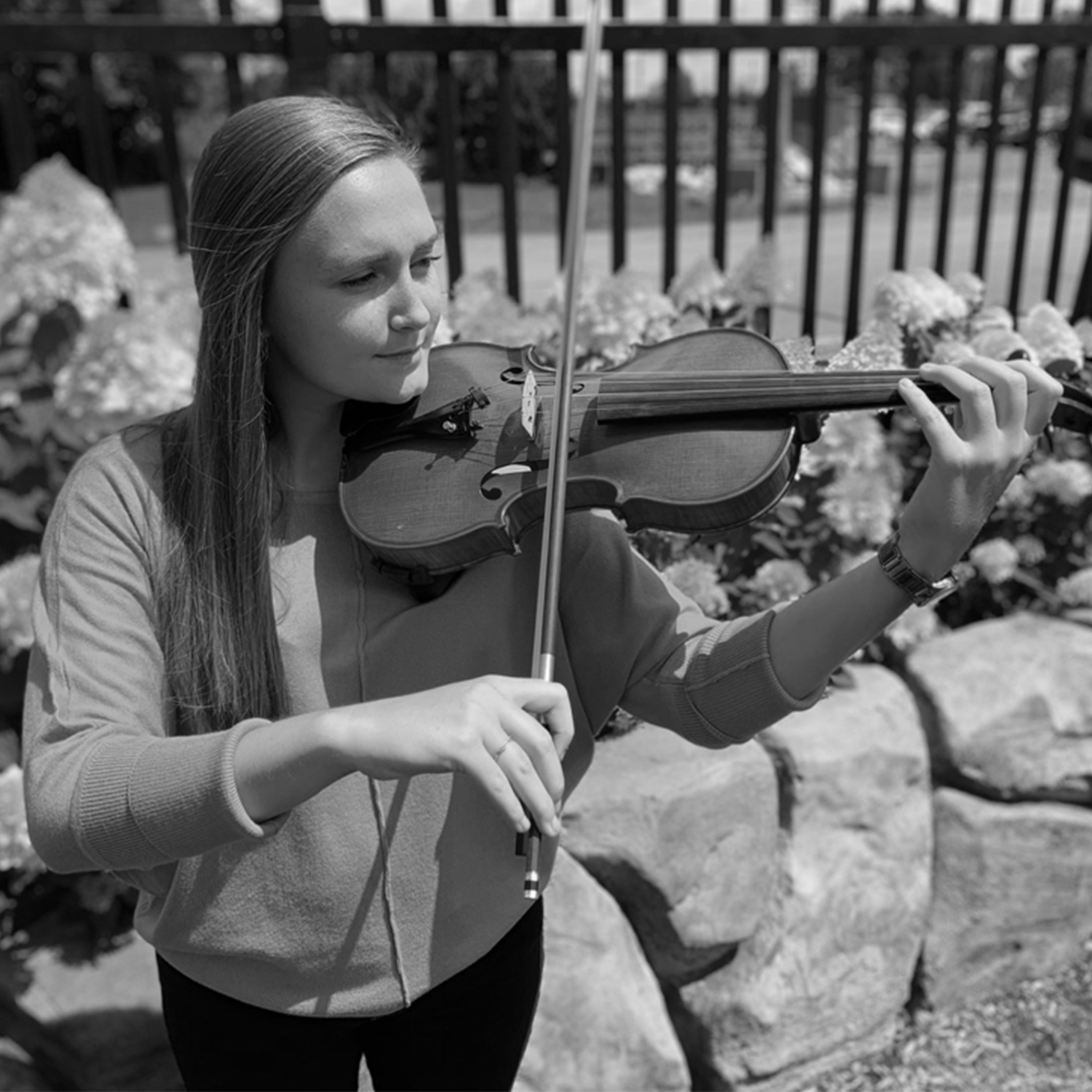 Kelsey Sinasac
Violin, Piano and Voice Instructor
Kelsey is a passionate musician and performer excited to join the Brio Faculty. She began her musical journey at the age of 8, when she finally received her first violin as a much-wished-for Christmas gift. Ever since, she has been an active member of her community, performing in various settings including the choirs, hospital/nursing homes, chamber groups (Maple City Strings) and competing in local Festivals. Not only is Kelsey a skilled violinist, but she also has a passion for theatre (with her favourite role being Morticia Addams in Ursuline College's production of The Addams Family), concert band, jazz band, choral groups, and conducting.
Kelsey graduated from the Bachelor Of Music Honours in Education Program studying on the violin under Mel Martin at Western University in spring of 2019. She has been a member of the Western Symphony Orchestra, and recently played in the pit band for Western's performance of Chicago. She is excited to be attending Althouse Teacher's College in the fall to pursue her lifelong dream of teaching.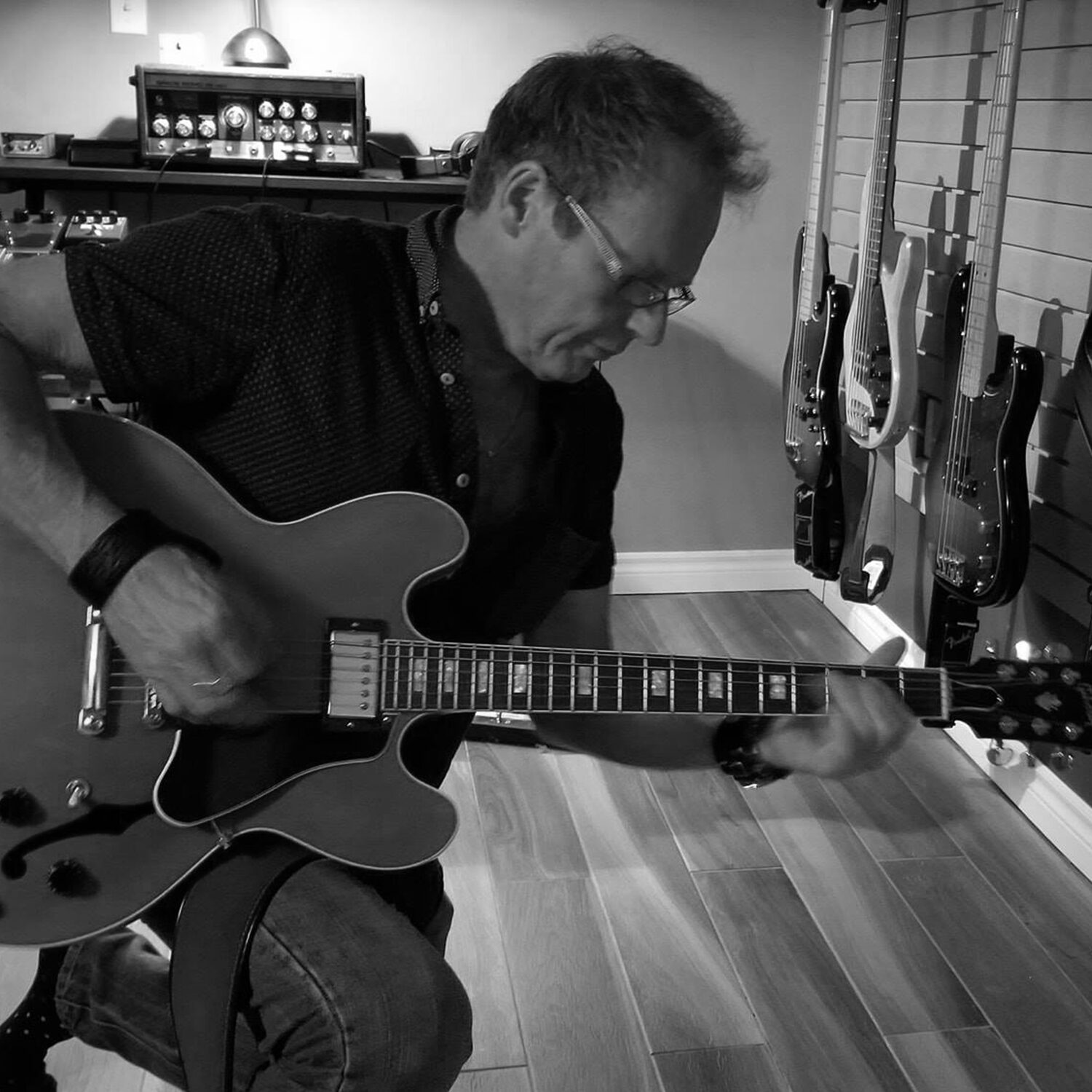 Barry Rumball
Guitar, Piano and Drum Instructor
Barry brings an unparalleled wealth of knowledge and experience to his teaching, and we are so excited that our students get to reap the rewards of studying with such a multi-faceted musician. He not only brings decades of teaching experience to Brio on a variety of instruments, he also has profound technical and sound recording knowledge, which he's excited to share with our awesome community.
Barry offers instruction to musicians of all ages and abilities in guitar, piano and keyboards, bass guitar, drums, theory and bands! He is excited to have the opportunity to share his knowledge with the students at Brio, and to offer them a comprehensive approach to making music, including a solid technical foundation and a creative, dynamic approach to musical performance and presentation.
Want to know what makes all this even more awesome? Barry's got one of the coolest gear collections around, and he draws from his comprehensive inventory of vintage/boutique instruments and electronics to add to the overall music experience of his students.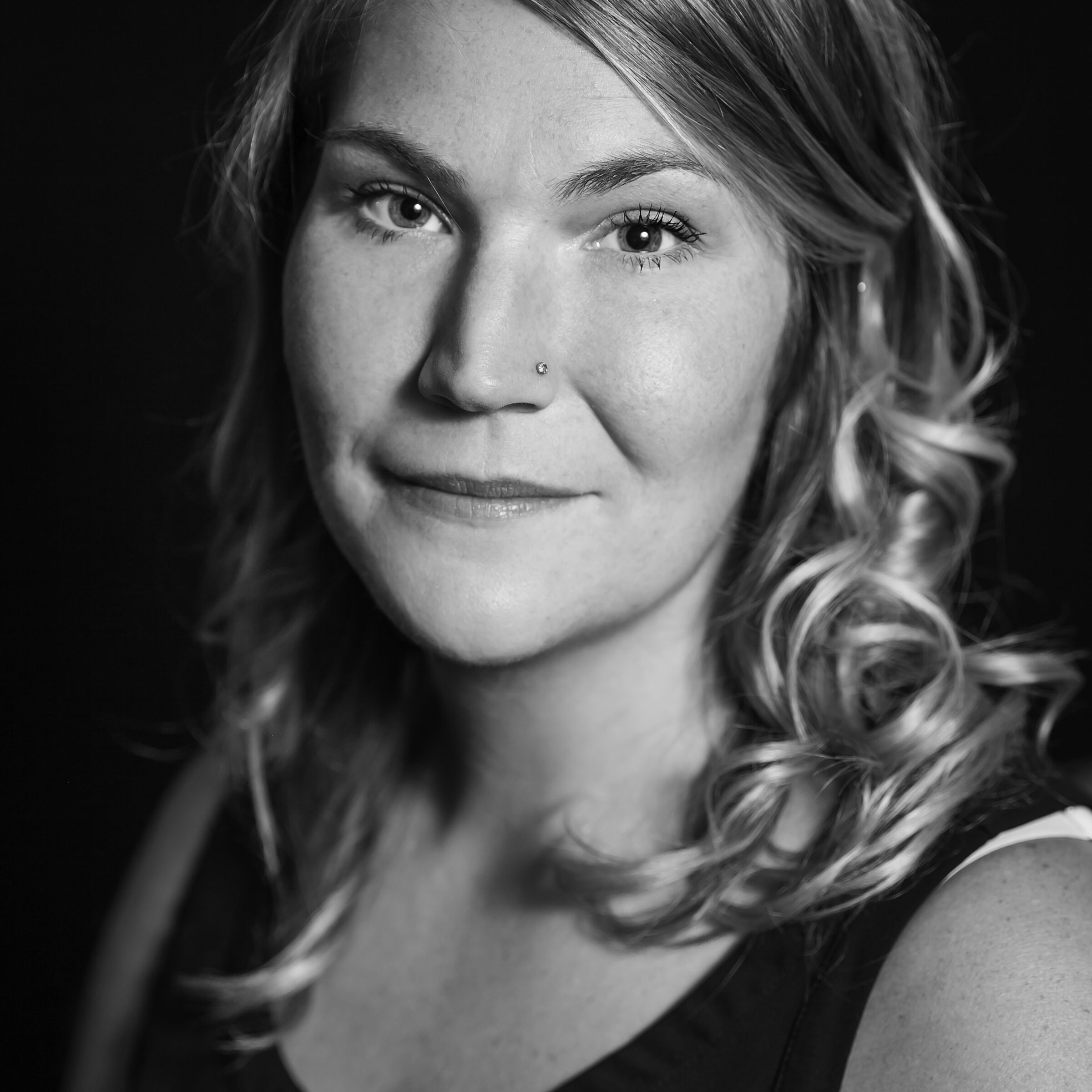 Jenna Spence
Camp Instructor, Early Years Instructor
Jenna holds a Bachelor of Applied Science along with an Early Childhood Educator degree from the University of Guelph as well as an Autism and Behavioural Science certificate from Lambton College. As a teenager, Jenna had the opportunity to work with children in a variety of settings and became interested in pursuing a career in which she could work with this age group. Through school placements and volunteering, she found her passion. She is grateful to use her gifts to assist children to reach their full potential in life.
In addition to her education experience, Jenna has a strong background in music and the performing arts. She plays piano and guitar, and has sung in local church choirs, and community theatre performances. In recent years, Jenna has participated in Studio Black's productions both on and off stage, not only performing but assisting with set and props behind the scenes.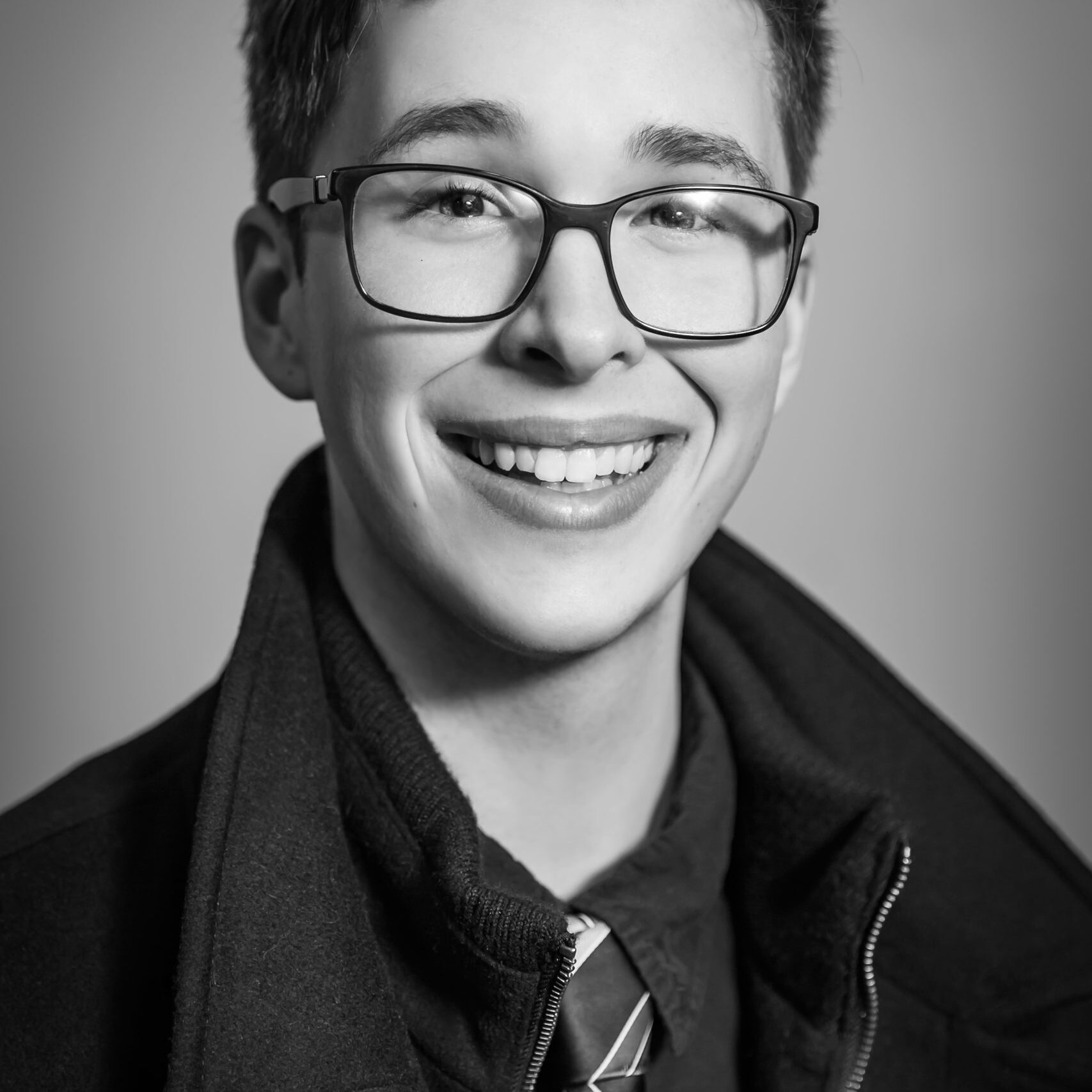 Josh Campbell
Voice and Piano instructor, Administrative Team
Josh is an accomplished, thoughtful performer, and he also has a passion for making sure that everyone's experience at Brio is the best it can be!
Joshua has starred in numerous local productions, and has studied music for many years. He is an innovative instructor, and loves to incorporate the latest advances in music education into his teaching. He is equally passionate about bringing his passion for client experience and extensive knowledge in customer service to the forefront of his work on Brio's administrative team. He is an awesome addition to the Brio team, and one of the first smiling faces you might see when you come through our doors!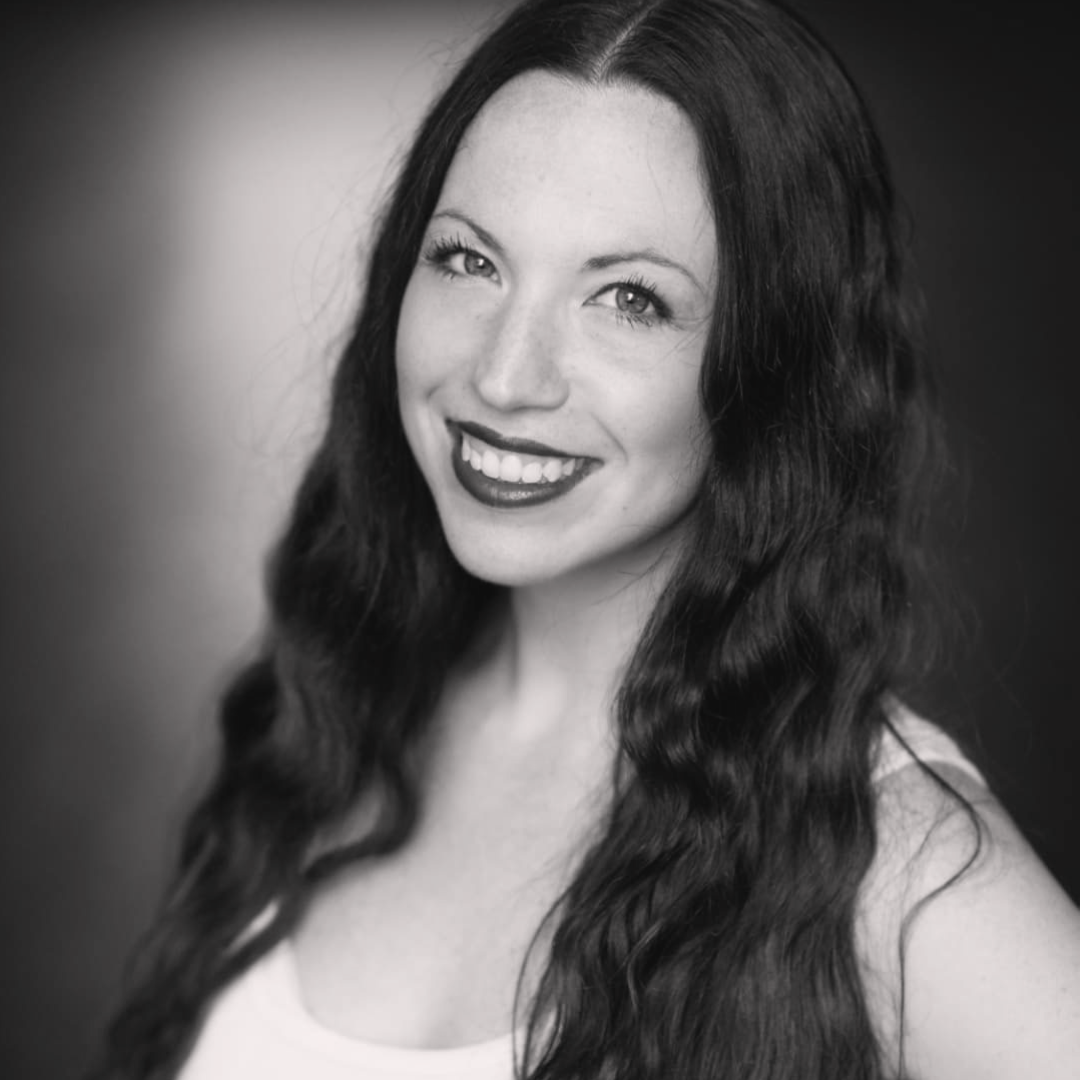 Brittany DeJoseph
Brittany is an accomplished, compassionate, dedicated dance teacher with over a decade of experience. Brittany began Highland Dance at the age of seven, and over the years she has also trained extensively in many other styles of dance. She earned numerous certificates with the Scottish Dance Teachers' Association (SDTA) and plans on continuing her education so she can offer exam options to her students in every style of dance.
She has over 13 years of experience teaching high-quality classes in Ballet, Tap, Jazz, Hip Hop, Lyrical and Contemporary. She strives to create a safe and positive environment in all of her classes so that every student feels successful in their dance experience!
Brittany has used her teaching experience to take on several projects within the community. Having earned countless awards for her innovative choreography in all styles of dance, Brittany prides herself on providing age-appropriate material to her students, and values challenging her dancers while emphasizing fun and excitement in her classes.
Brittany is thrilled to share her knowledge and passion with the students at Brio! Her goal is not only to create capable, strong, knowledgeable dancers, but also to encourage the students to become confident, kind and resilient human beings!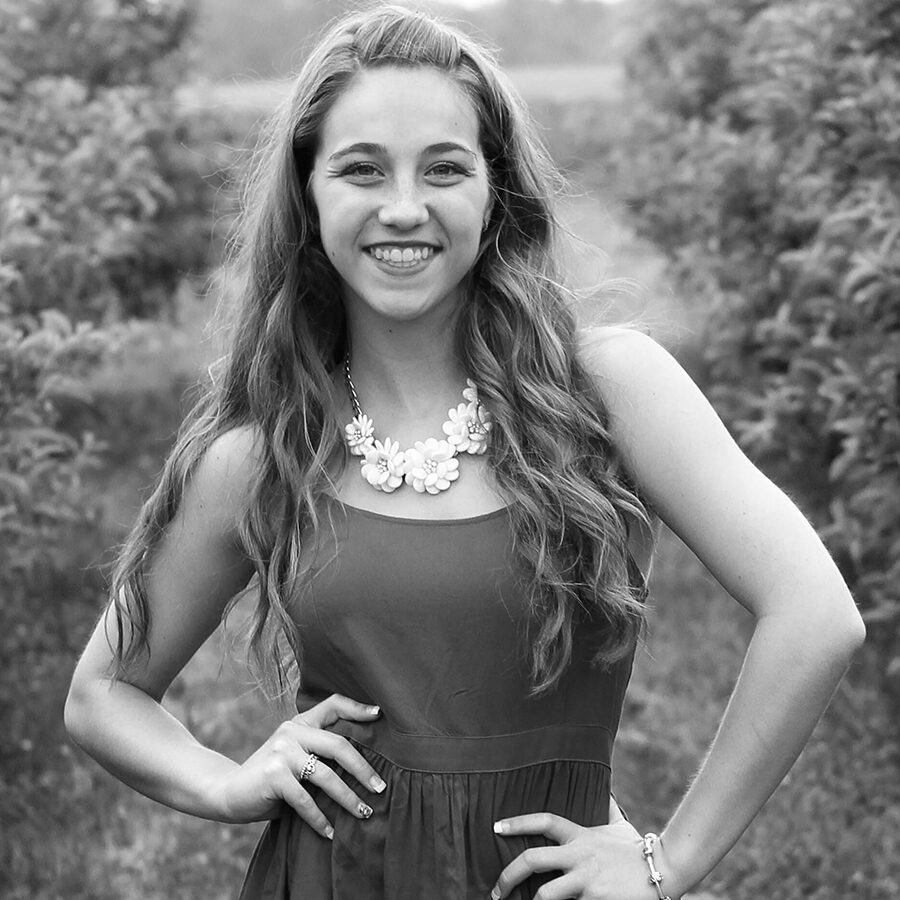 Avery Case
Performance Team Coach, Dance Instructor
Avery has been dancing since the age of 2, when she took her first dance class. Over the years, she has studied many dance styles, including Ballet, Jazz, Lyrical, Hip Hop, Heels, Musical Theatre and Partnering. Avery was a competitive dancer for a number of years, and has had the opportunity to learn from several outstanding teachers during that time, including Shannon Mathers, Brian Freedman, Ian Eastwood, Blake McGrath, Tara Jean Popowich and Etc.
Avery is a sought-after teacher and choreographer, winning numerous awards for her work. Along with choreographing competitive group dances, solos and duets, she has also choreographed for UCC cheer team, the UCC musical and the Ridge Players Production of Beauty and the Beast.
In June of 2018 Avery received her diploma for Occupational and Physiotherapy Assistant, and we wish her luck as she completes her post grad work in Autism and Behavioural Science this year. Avery looks forward to furthering her teaching experience. She is thrilled to join the staff of Brio Academy and looks forward to sharing the love of dance while helping each student grow as a dancer and a person.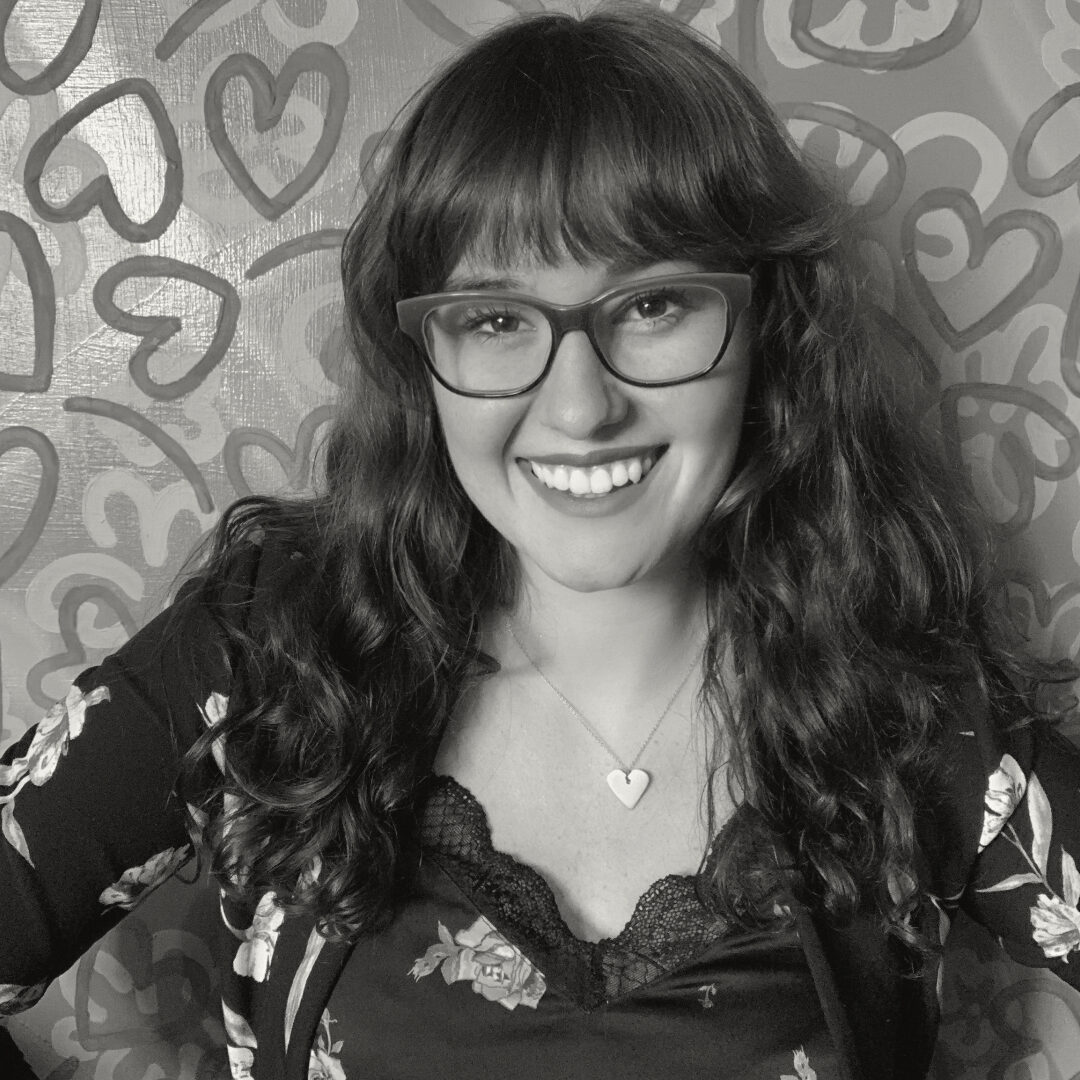 Danielle Coleman
Danielle is a multidisciplinary artist and a 2019 Drawing & Painting graduate with a BFA with Distinction from OCAD University. She is an artist that is always actively showing her work across Ontario, with representation at ARTspace, Chatham and through Partial Gallery, Toronto.
She is currently working towards her Museum Studies Certificate as she love all aspects of curatorial work. tīnē Zine, a curatorial art publication focusing on artists within Chatham-Kent, is Danielle's on-going project focusing on community collaboration.
Danielle loves to be in the studio and sharing ideas, knowledge and pushing other artists to take risk and try something new.She is so excited to meetthe artists of Brio Academy and explore alternative and contemporary ways of making art in our new way of living – She wants to challenge our students to think about the art they didn't know was art! She can't wait to make sketch books fun and to spark that creative fire in your belly! Danielle says: As a few students remembered me as the substitute instructor with the "high fitted mom jeans", I can't wait to see you all again soon, make you laugh with my studio attire, and make new friends in the Brio studio.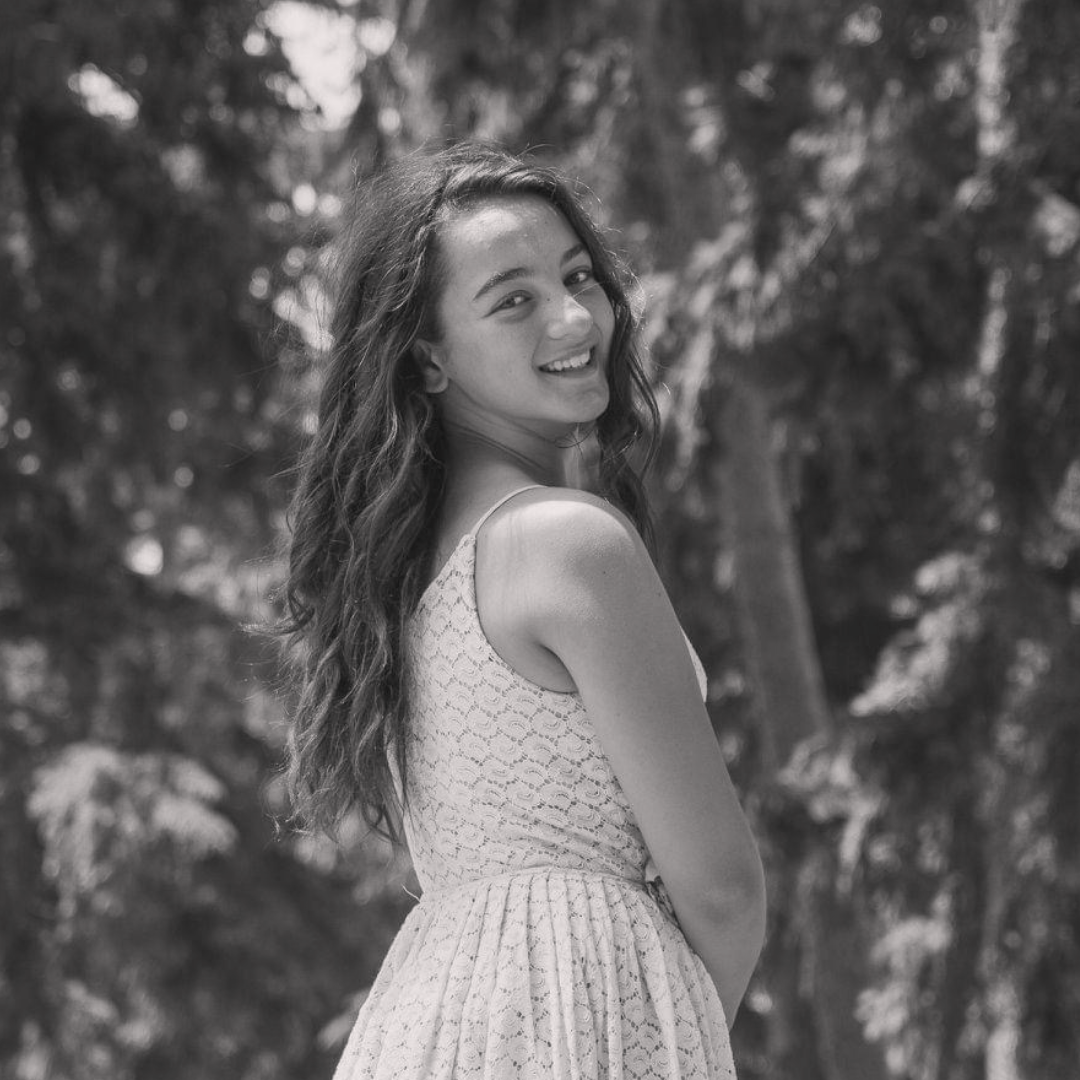 Maria Whittal
Karate, Kinder Kix and Early Years Instructor
Maria is a multi-talented marital artist, musician and performer. She is a familiar face around the studio, having grown up under the direction of Brio instructors, and she is excited to join the team and continue to share her talents and passion with Brio's young students. Maria's passionate about early years instruction, and her young students adore the balance she strikes in her instruction between working hard and having fun. She's an energetic, popular, innovative teacher, and we are thrilled to have her as a part of the Brio team.
Maria is an accomplished, award-winning martial artist. She has been training with Zanshin Dojo for almost a decade and is a fixture within the Southwestern Ontario martial arts community. She is also one of a small number of Chinese Fan practitioners in our area. She's also an experienced musician (piano, voice, guitar) and actor. In her free time, Maria loves travelling, spending time outside and arts and crafts projects.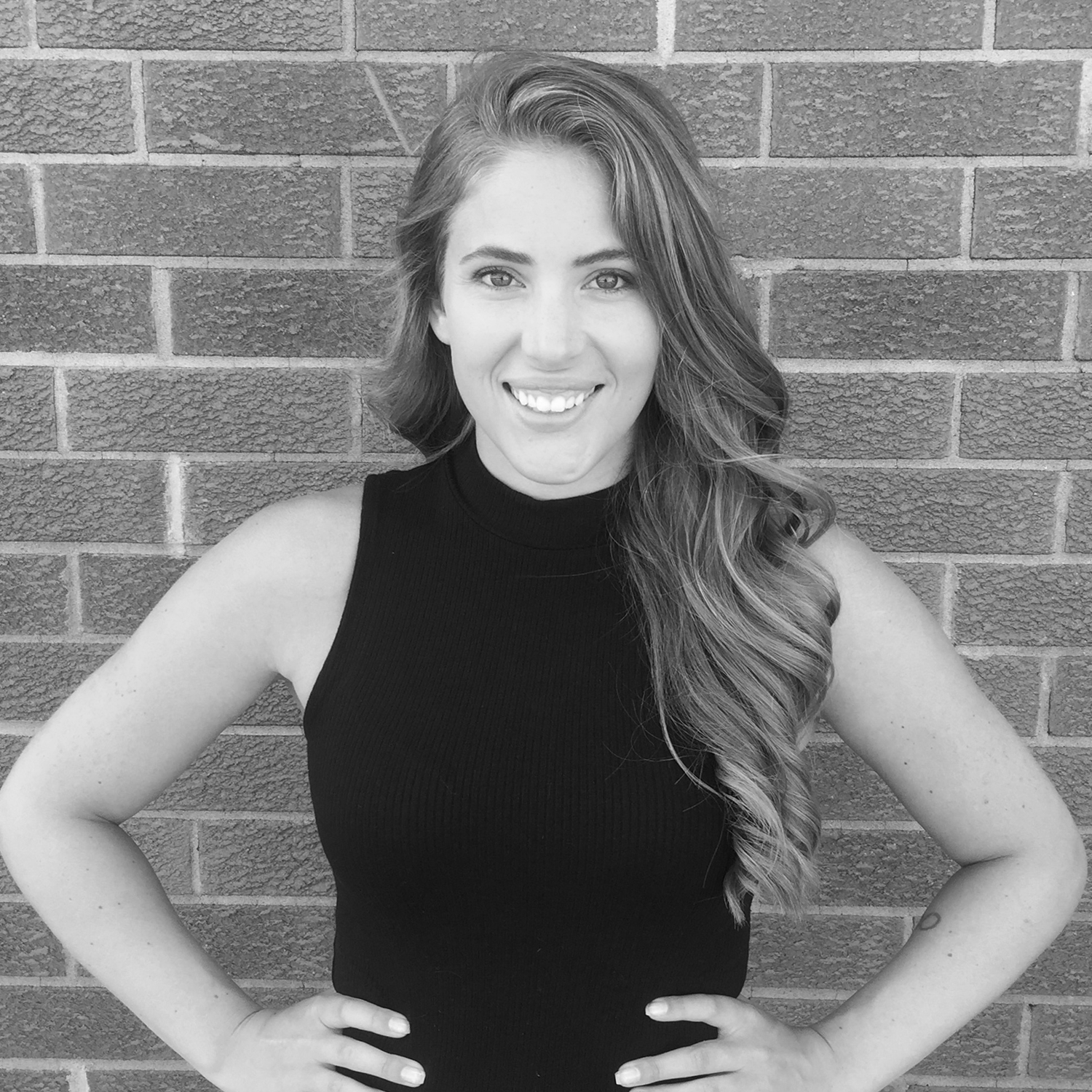 Dominique Pegg
We are thrilled to welcome Canadian olympian, gymnast and member of the Acro Dance Teacher's association, Dominique Pegg. A caring, expert instructor, Dominique has been an incredible addition to our dance team, and we are thrilled to offer her knowledge and expertise to our students.
Dominique is our primary instructor at our Chatham location for all Acro classes, and will also offer special seminar classes for both our Chatham and Ridgetown students! She is excited to share her knowledge and expertise with Brio's Acro students, and we can't wait to have her join the team this year!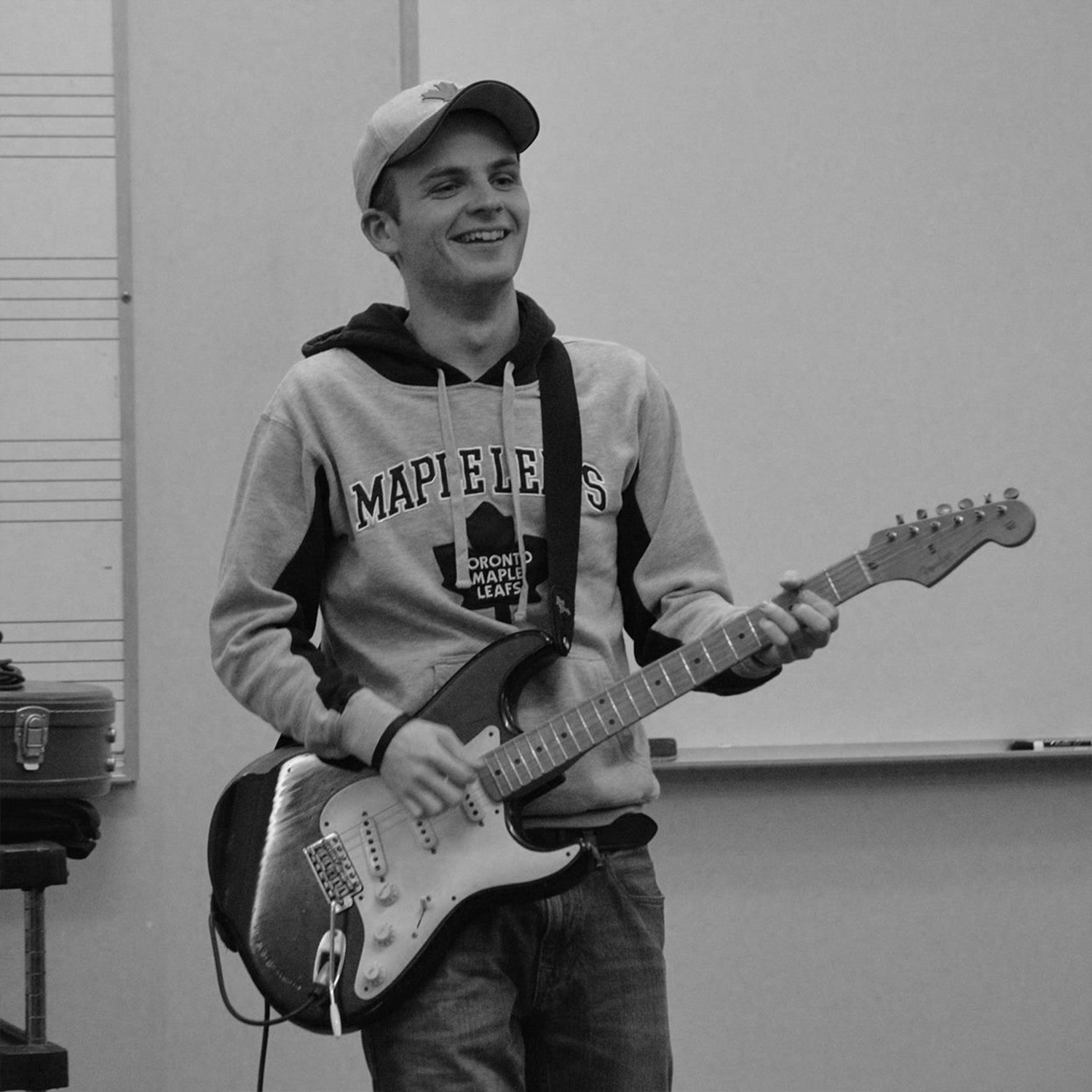 Dane Appleton
Guitar, Bass and Ukulele Instructor
Dane began playing the guitar at age 13 and has over a decade of experience with both the electric and acoustic guitar. Influenced by the music of the 1960s and 1970s, Dane has developed a passion for blues and jazz music. He has incorporated these styles into his playing while performing with his band in theatres and at festivals, as well as competing internationally in jazz band competitions.
Dane also plays the ukulele. Simple yet expressive, Dane enjoys incorporating his knowledge of the guitar to his ukulele playing. His approach to the instruments is one of simplicity - an appreciation for the instrument and exploring what it can truly do. Dane can't wait to share his knowledge and passion for the guitar and ukulele in order to inspire a new generation of musicians!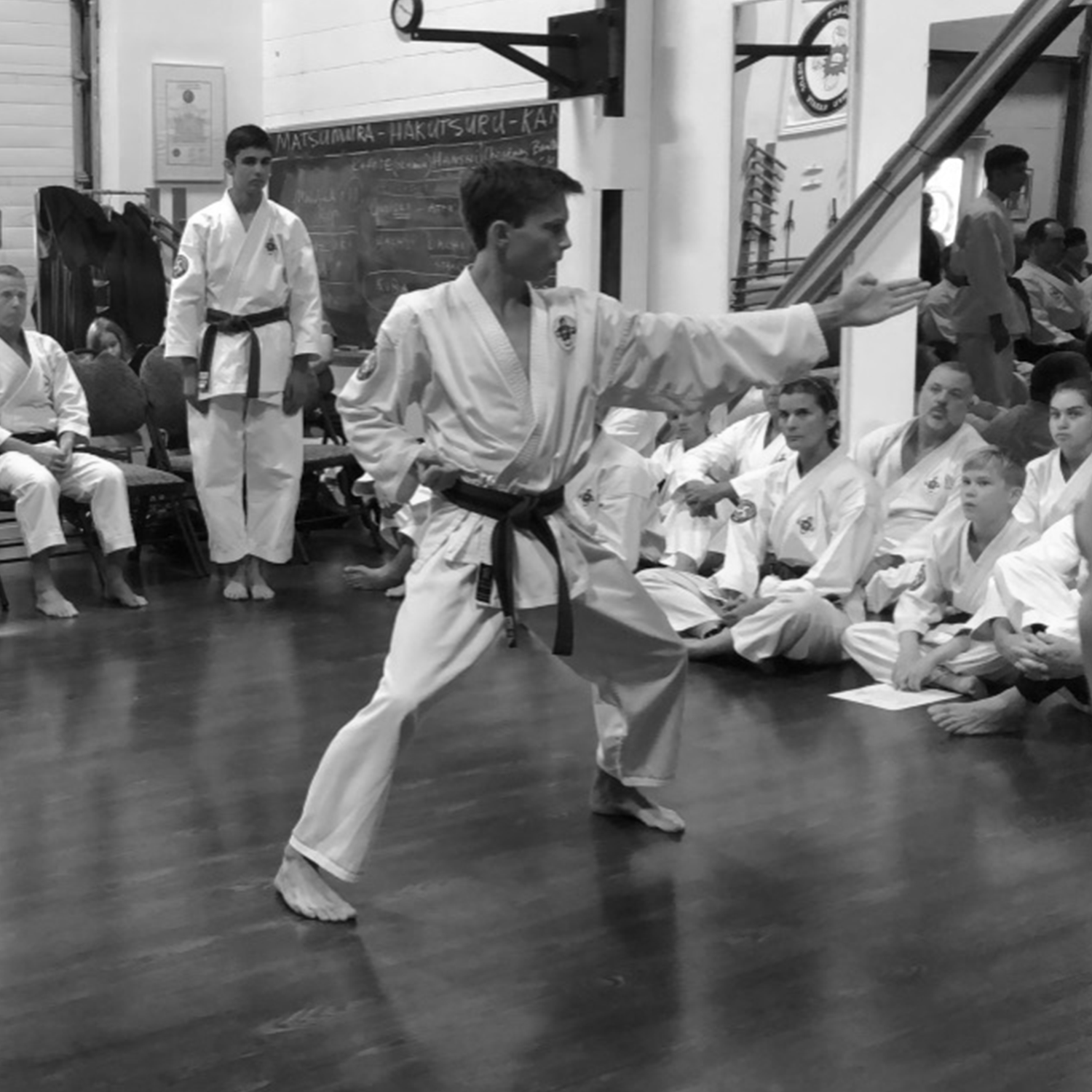 Cam Mardling
Ridgetown Karate Instructor
Cam Mardling is no stranger to our Zanshin Karate Club family, and no stranger to the Ridgetown community.
Mardling started his karate training 7 years ago at Zanshin Dojo in Chatham, where he has trained consistently at least twice a week with his instructor, Daniel Whittal. Mardling has attained the rank of black belt, where testing consisted of a broad range of challenges, including demonstrating skill in self-defence, kata, sparring, karate history, and more. Cam has been working with Zanshin students for several years, and is excited to begin establishing a karate presence in Ridgetown. Cam is also a lifeguard, and in his free time he enjoys a game of soccer or possibly taking his unicycle out for a ride.
We are so thrilled to welcome Cam to the Ridgetown Brio family. He's been such an important part of our karate club, and he's a talented martial artist, and it's a real joy to see him step into this role!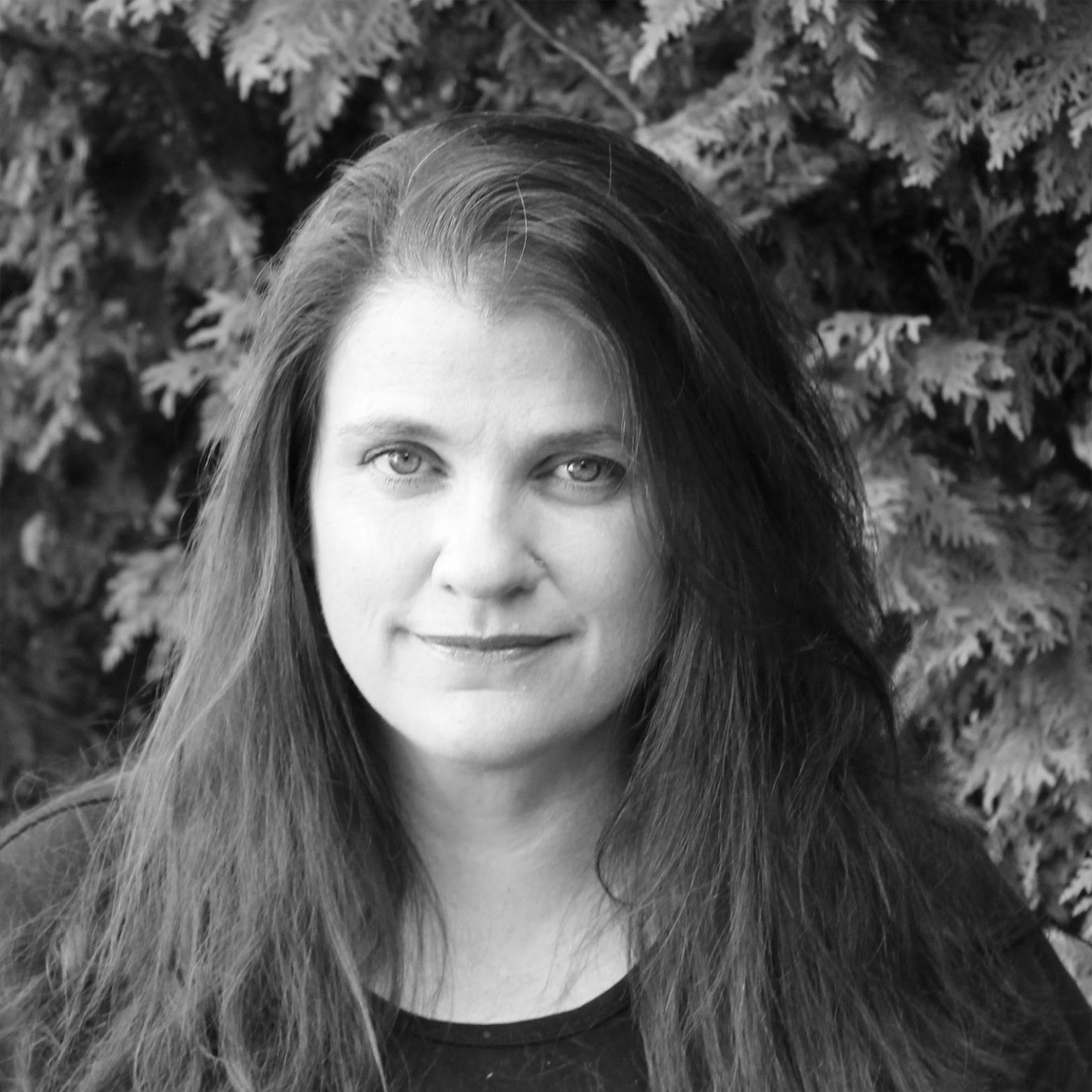 Leatha Burke
Ridgetown Voice and Piano Instructor
Leatha holds a B.Mus in music education from the University of North Texas in Denton, Texas. She has studied voice since the age of 7 though. Her concentration is in classical study, music theory and vocal pedagogy.
She has a long-standing love and history with show choirs and musical theatre and has performed all over the USA and also in Mexico. She has also performed on numerous occasion with the Dallas Symphony Orchestra in Dallas, Texas. She worked as an intern with the Dallas Symphony Orchestra children's program teaching music theory classes and careers in music. She founded and directed a community choir for children at Evangel community church in Chatham, Ontario for the last fifteen years.
She is very excited to share her love of voice and music with Brio students by showing them not only the technical side of the arts but fostering the fun and joy of it too.
Guest Instructors
At Brio, we don't just have an incredible faculty, we are connected to a network of awesome instructors that share their knowledge and expertise with our students!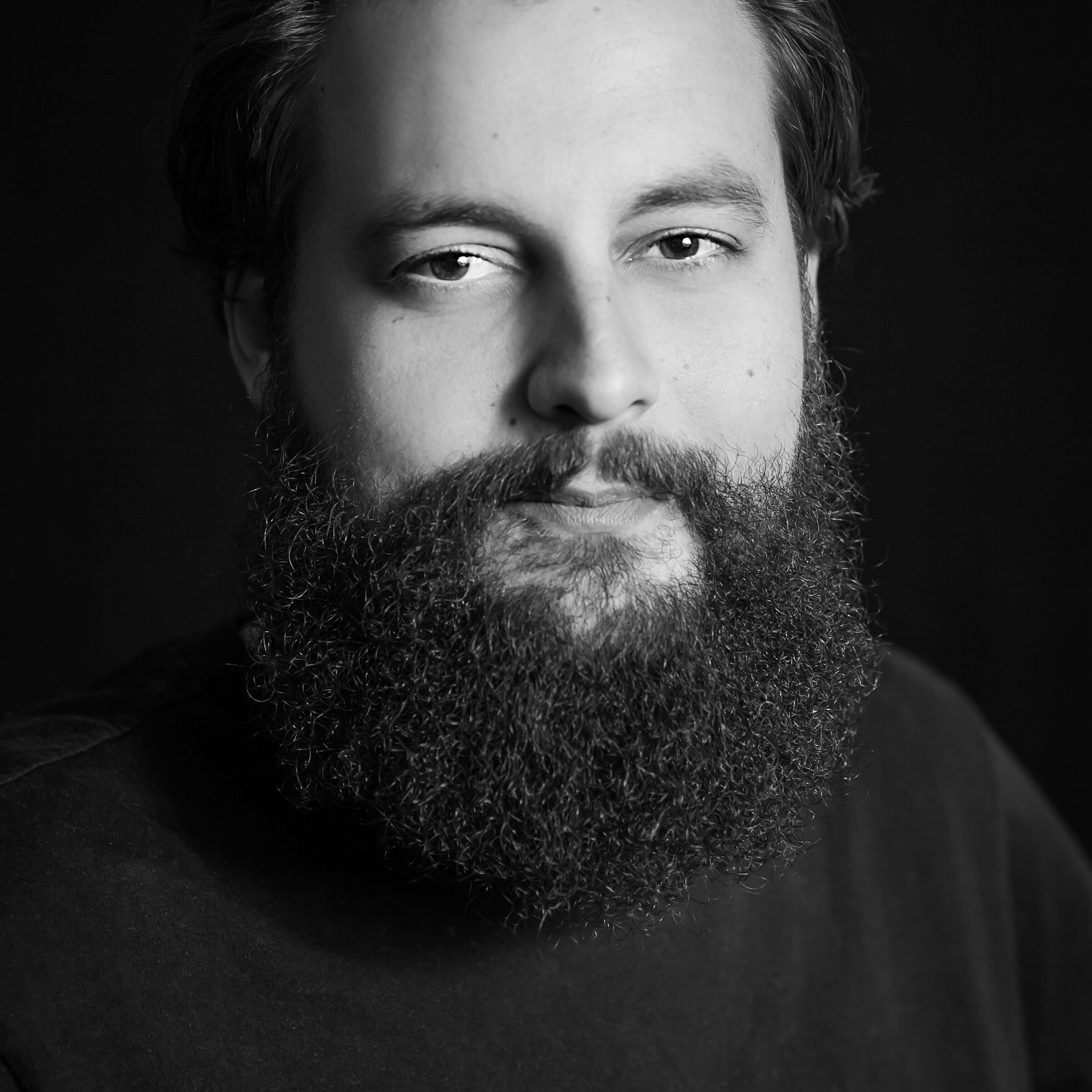 Paul Schwarz
Paul is an accomplished singer, guitarist and performing artist. He was admitted to the prestigious Eastman School of Music for Vocal Performance on a full scholarship at only 17 years of age. He is also a graduate of the Lee Strasburg Institute for Theatre and Film in New York, NY. A versatile performer, Paul is comfortable singing classical, musical theatre and jazz repertoire. Recently, Paul joined the 2018 cast at The Victoria Playhouse in Petrolia, ON, and he is currently performing with Drayton Entertainment in a variety of professional musical theatre productions.
After school, Paul returned to CK and expanded his artistic pursuits, including his work as a freelance photographer and videographer. Paul has has also added directing to his resume, through his work with the Capitol Theatre and Studio Black Productions. Although his performing brings him away from CK, when he's home he loves working with his former students at Brio. Paul will always be a part of the Brio team, because he is passionate about sharing his love for music, and helping to play a part in the growth and development of youth in our community.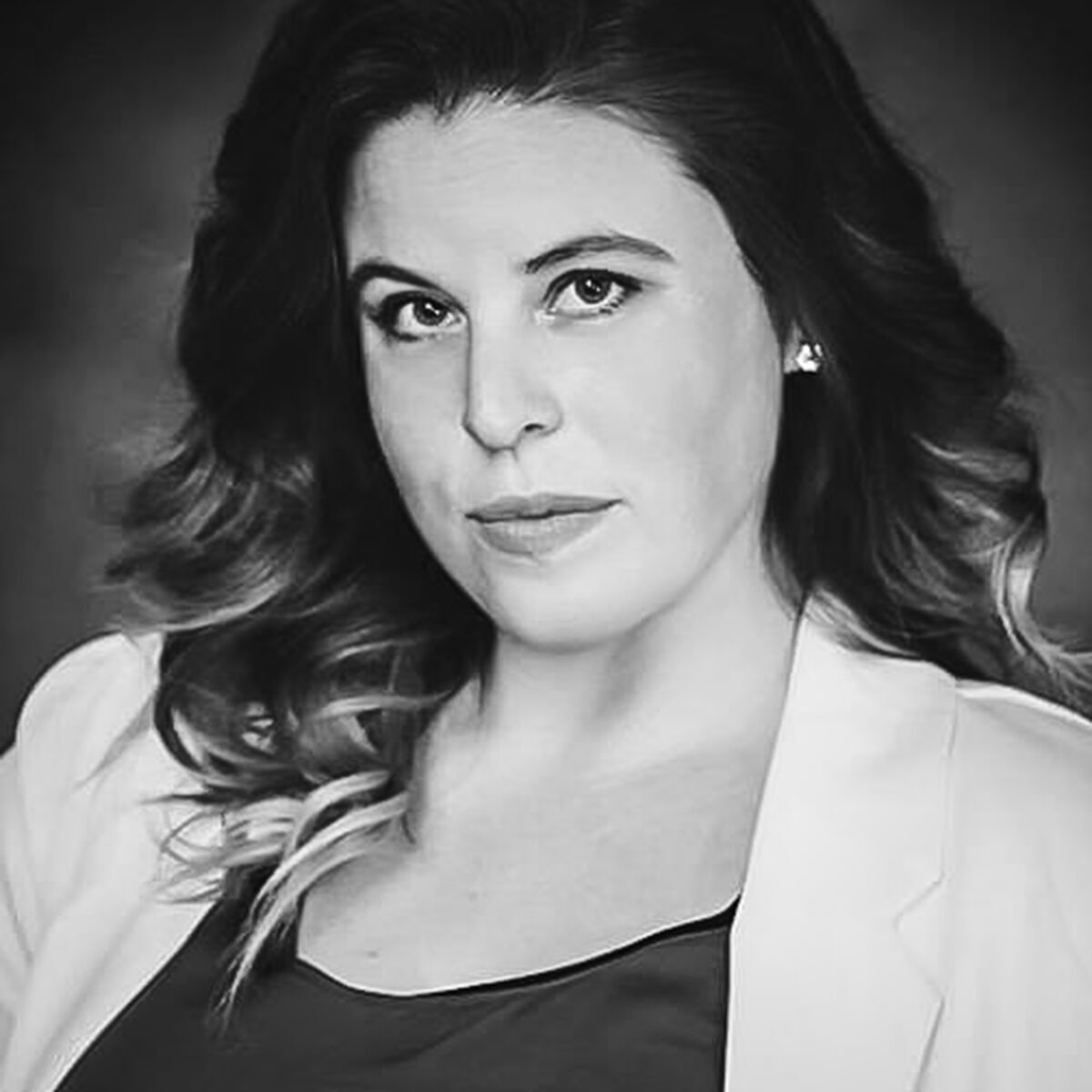 Cassiah Pryor
Dance Instructor, Acrobatique Master Instructor
Cassiah is an experienced, multi-talented dancer, educator, choreographer and examiner. She began her dance career at the age of 2, and at the age of 13, Cassiah underwent a teaching apprenticeship training program and began teaching dance. She excelled as a competitive dancer, choreographer and teacher, with her strengths highlighted in Tap, Jazz, Lyrical, Contemporary, Ballet, Musical Theatre and Hip-Hop.
Cassiah obtained her BA Honors in Drama & Communications, Media and Film, as well as her Bachelor of Education teaching diploma. She graduated with a gold seal from the ADAPT syllabus teachers training program, as well as the Acrobatique AcroDance Syllabus, and is also a touring member of the Dance Attack Workshops staff. She has also been very honoured to dance and choreography for multiple special events, short films, fashion shows, and musicals like Cabaret, Legally Blonde, and West Side Story, Beauty and the Beast and the upcoming production of A Christmas Carol with Studio Black.
Hannah James
Hannah discovered her love for dance at the young age of 3. She trained primarily in Ballet, and soon began learning more styles including Pointe, Lyrical, Jazz, Hip Hop, Modern and Contemporary. She has extended her dance training by attending workshops with instructors such as Miles Faber, Alex Crenian, Bree Wesylenko, and Hayley Paone.
Hannah began her teaching career at the age of 16 as an assistant instructor at her home studio, and as a dance instructor for a local daycare program. While attending college in Kitchener, she taught Ballet and Jazz classes. Hannah enjoys working with enthusiastic dancers of all ages and abilities, and continues to expand her knowledge of dance by attending numerous dance workshops. She is looking forward to joining the Brio faculty and helping each student as they grow and learn.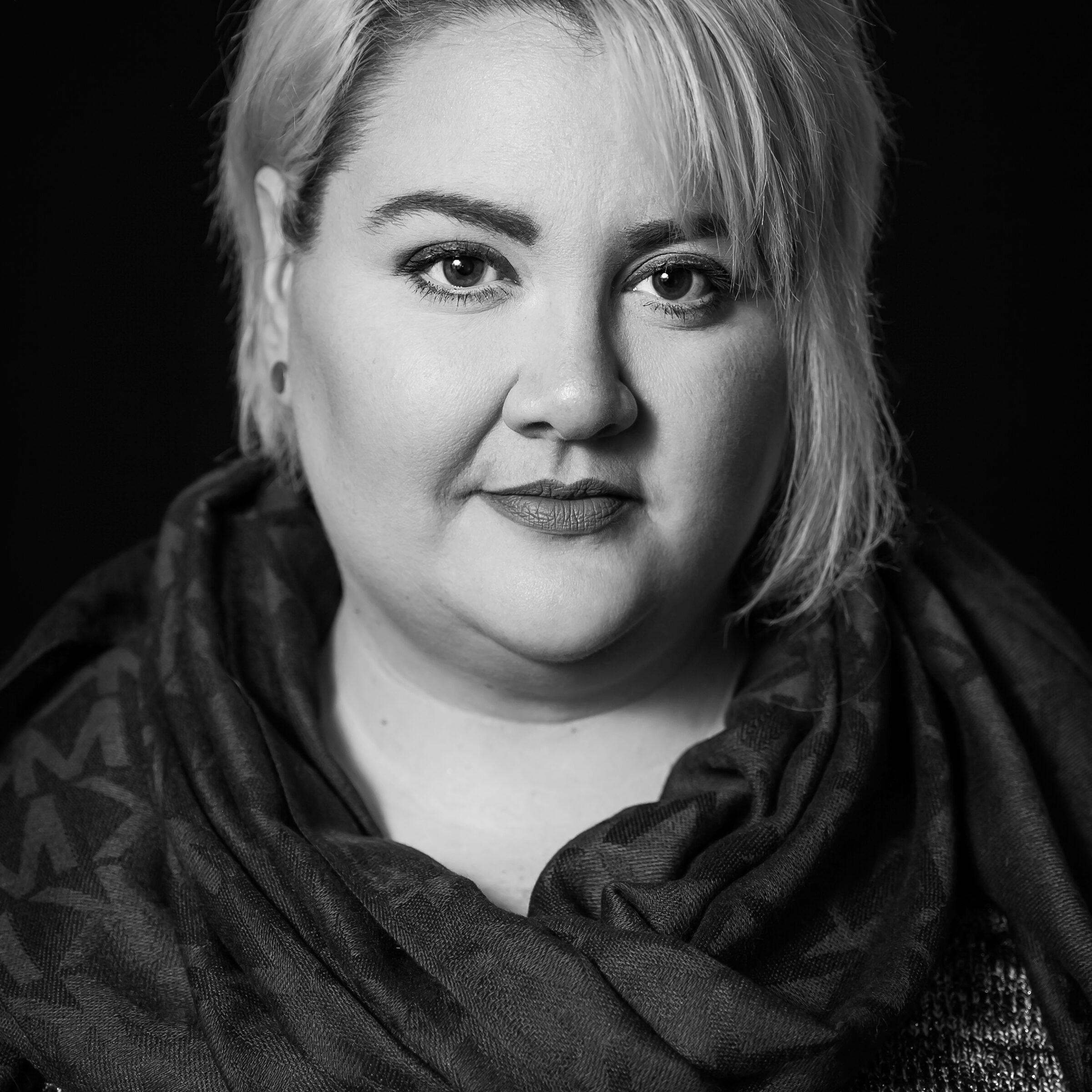 JC Wright
OTC, Guest Instructor, MT Intensive
JC has a bachelor of fine arts, with a focus on acting and directing, from the University of Moncton. She also holds a Bachelor of Education degree from the University of Ottawa. In her 30+ years in theatre, she has appeared in over 70 plays, and has directed dozens more. She has had the opportunity to appear on film, and has written several plays, one of which was performed to acclaim in the Toronto, and London, Fringe Festivals. She is a teacher with over 20 years of experience in educating children of all ages.
JC is an active member of Studio Black Productions, having taken on key roles on-stage and off. She is excited to begin working with Brio to help the Musical Theatre intensive students grow into well-rounded young performers.
Cerah Steele
Cerah is a multi-talented artist and performer, and she's thrilled to be a part of the Brio team. She is the owner and operator of Twist Salon and Studio in Chatham, and has a keen artistic eye and a wealth of experience to share with the Brio community.
As an artist, Cerah works fluidly across many mediums. Additionally, her extensive performing experience allows her a unique perspective in her work on large-scale scenic and costume design. Recently, Cerah has performed many featured roles with Studio Black Productions, and is currently preparing for her role as scenic and props designer for the November 2017 production of Beauty and the Beast at the Capitol Theatre.
Cerah is excited to share her passion for the arts with adults and children alike, and is looking forward to offering many one-of-a-kind art programs through Brio.
Beka Chaulk
Beka is a recent graduate of St. Clair College's Music Theatre Performance program. She has been performing in every way possible for as long as she can remember, and has always loved singing and dancing as forms of art, expression and exercise. She is trained in tap, ballet, hip hop, modern, jazz, music theatre, and contemporary dance. Beka started her music theatre journey in Chatham and is very excited to be a part of the rapidly expanding arts community in the area by sharing her passion and knowledge with the next generation.
Beka will be teaching our hip hop classes on Wednesdays at our Chatham location, and will be opening a small number of private lesson slots on Wednesdays as well, to teach private voice and musical theatre students! Our Wednesday classes are nearly full, so don't delay! Register now to snag one of the few remaining spots!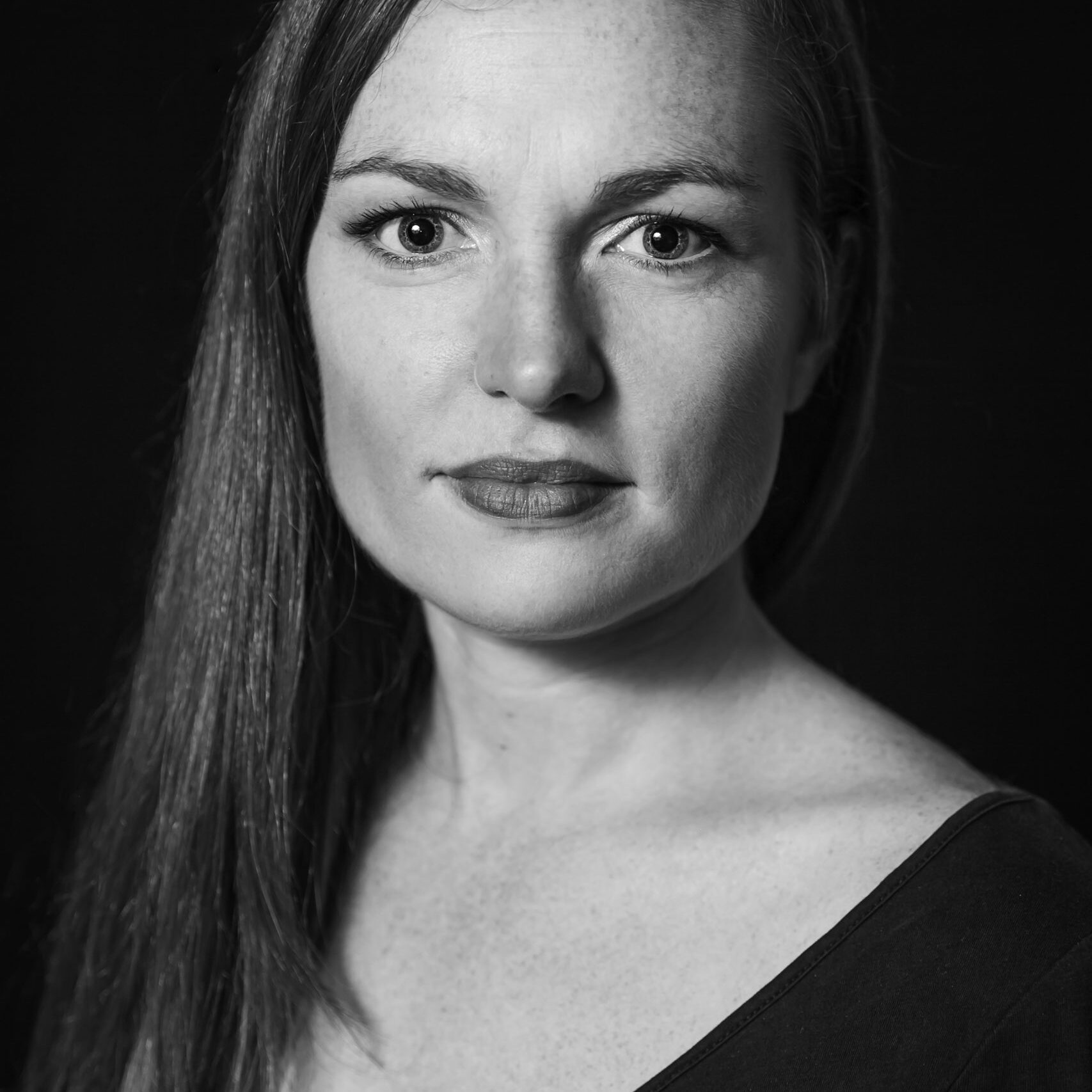 Samantha Kerr
Ridgetown Drama Instructor
Drama has always been a major part of Samantha Kerr's life. Starting in elementary school, Samantha experienced the joy and confidence that is found on the stage. In high school at CKSS, she was in 5 musicals, was assistant director, and won the highest average award for Drama in the graduating class.
Samantha earned her Bachelors of Arts in Religious Studies at Tyndale University College where she studied Shakespearien acting and performed lead roles in Henry V and Twelfth Night. She then went to Central Queensland University in Australia for her Graduate Diploma of Learning and Teaching.
Samantha took a break from the stage to get married, start a teaching career and have two daughters, but has in recent years been drawn back onto the stage she loves with Studio Black. She lives in Ridgetown with her beautiful family and is excited to be a part of the Brio faculty.
Register Now!
Ready to register for Brio's upcoming season? Affordable, engaging and enriching - our classes offer our students the opportunity to grow in ability and confidence. Spark your child's potential. Register today!